The first Republican presidential debate is at least three months away, but Donald Trump is already stirring the pot.
He first declared last week on Truth Social that he's inclined to skip one or both of the first two debates, and he blamed media hostility:
"When you're leading by seemingly insurmountable numbers, and you have hostile Networks with angry, TRUMP & MAGA hating anchors asking the 'questions,' why subject yourself to being libeled and abused?"
That seemed like a pretty forceful statement that he's going to blow off the early debates – the first one on Fox News, set for August – despite the schedule set by the RNC.
FADING NEWSROOMS, BLATANT BIAS AND A WAR WITH TRUMP HAS RAVAGED THE BUSINESS
The former president soon offered a different explanation during a New Hampshire swing: "I have people at one half of 1%, one quarter of 1%, 1%, 3%, 2%, 4%, 7%. And Desanctis (sic) is very low and crashing… We're at 60 and 70%. Why would you do that?"
CAN WHITE HOUSE TURN STRUGGLING KAMALA HARRIS INTO AN ASSET?
This drew some modest coverage. I found his stance so striking that I devoted a segment to it on last Sunday's "Media Buzz."
Then the New York Times did additional reporting for a Tuesday piece, and suddenly the story was everywhere: CNN, NBC, Washington Post, the Hill.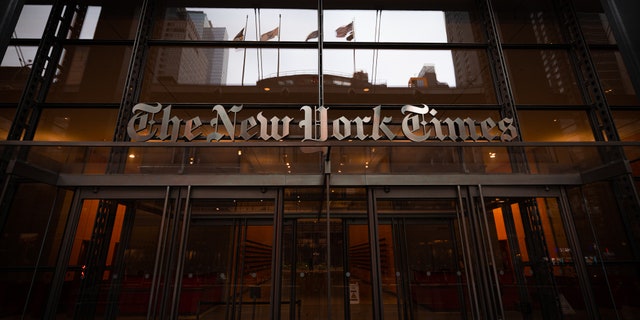 Before anyone starts hyperventilating, candidates in both parties play this game.
Does anyone really expect President Biden to debate Marianne Williamson and Robert Kennedy Jr.? RFK, the anti-vax advocate, garnered 19% in a recent poll, but he's got the last name and provides a safe harbor for the anti-Biden vote. I can't imagine the President of the United States debating them because he's a lock for the nomination.
Last fall, Democrat Katie Hobbs won the Arizona governorship in part by refusing to debate Kari Lake, the Republican with a quarter-century of TV experience. Hobbs took flak, even after arguing she didn't want to give a platform to Lake's election denialism, but probably would have lost the tight race had she debated. 
TRUMP DECLARES WAR ON FLORIDA IN HEATED ATTEMPT TO TARNISH DESANTIS
Is it better for democracy when candidates face off? Of course it is. But you will not be shocked to hear that candidates are primarily concerned with winning. 
In the Times story, Maggie Haberman and Jonathan Swan quote five unnamed sources in touch with Trump as reporting he said "I'm up by too many points," and "if he does a debate this early with candidates who are polling in the single digits, there's no upside for him."
And then there's what the piece describes as "revenge."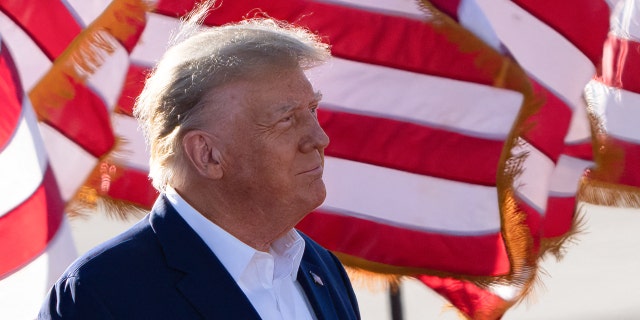 Trump doesn't want to do the second debate, at the Reagan Presidential Library, because the chairman of its board of trustees is Fred Ryan, who is also the publisher of the Washington Post, a paper for which the former president does not have warm feelings.
As for the Fox debate, Trump has made no secret of his frustration with the network ever since it projected Biden the winner in Arizona, and the news division's refusal to accept his unfounded election-fraud allegations. The Times says Trump doesn't want to be questioned by chief political anchor Bret Baier – one of the fairest journalists I know and someone who has interviewed him in the past.
The ex-president, by the way, agreed to do a town hall next week with CNN's Kaitlan Collins, which could be seen as a swipe at Fox. Trump hasn't been on the network he bashed as "fake news" for nearly seven years, but that was then and this is now.
Trump's absence from the early debates would obviously shrink the audience. That happened when he blew off a Fox debate in 2016, having been angry at Megyn Kelly's question about his derogatory comments toward women in a debate the previous year. 
Unless Ron DeSantis, his closest competitor, manages to pull within striking distance, Trump may well carry out his threat. Or he may just be creating yet another media narrative to build interest in his return to the debate stage.
Howard Kurtz is the host of FOX News Channel's MediaBuzz (Sundays 11 a.m.-12 p.m. ET). Based in Washington, D.C., he joined the network in July 2013 and regularly appears on Special Report with Bret Baier and other programs.
Read the full article here