NEW YORK – Moms in the Big Apple told Fox News what they think the worst Mother's Day gift would be.
"Another baby, maybe," one mother, Evelyn, said. 
Dominika said the worst gift would be a horrible day.
"Starting from the beginning, you argue once you wake up, then you find a bunch of clothes that need to be washed," she told Fox News. 
Americans celebrate Mother's Day annually on the second Sunday in May. The holiday honors mothers for their hard work and the sacrifices they make for their children. It's a day to say: "Thanks, mom."
WHAT NOT TO GET YOUR MOM FOR MOTHERS DAY. WATCH:
WATCH MORE FOX NEWS DIGITAL ORIGINALS HERE
Razia said she'd be happy with "getting nothing actually."
"At times, everyone forgets it's Mother's Day," she said. "Even if it's a small thing that's appreciated."
Just over 80% of Americans plan to celebrate Mother's Day in some way this year, according to a National Retail Federation survey.
THESE MOTHER'S DAY GIFTS AND GADGETS ARE UNIQUE, FUN AND AFFORDABLE
"At times everyone is so busy, the kids are young and then the husband forgets," Razia said.
Some mothers said they don't want any gifts that involve house chores.
"An iron, or anything that requires me to do a household job," Sheryl, from Florida, told Fox News.
COZY MOTHER'S DAY GIFTS FOR 2023: FLUFFY ROBES TO SCENTED CANDLES AND MORE
Christiana said: "A vacuum cleaner or something that requires a bunch of labor and work." 
Some know exactly what they want this Mother's Day.
"I think on Mother's Day you want something special, like a spa treatment or brunch, or a night alone at a hotel," Shelby, from Long Island, said.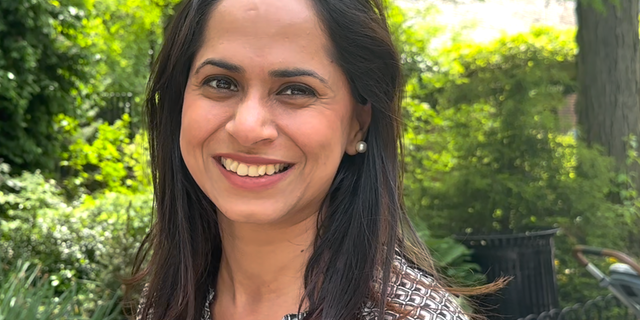 But others were more focused on summer being right around the corner. Carolina said she didn't want junk food.
"Chocolates, and any foods that get me fat," she told Fox News. 
Sarah, from New York, said she's happy to celebrate the day no matter what she's given.
"Any present would be good with me," she said.
Read the full article here