Even after being selected by the Houston Texans at No. 2 overall, quarterback C.J. Stroud has his doubters as he comes out of Ohio State. 
While the numbers certainly tell a big part of his story heading into the league, some believed Stroud's low S2 cognitive test score was a red flag heading into the 2023 NFL Draft. Or at least some team threw that rumor out there with the hopes the Texans, a quarterback-needy team, didn't select him. 
Either way, Stroud heard the rumblings and says there's no merit to them. 
"For me, I know the film speaks for itself," Stroud told "Football Morning in America" writer Peter King. "Everything that I've done in college, I've been very consistent. I think I've been one of the most consistent players in college football for the last two years. 
"If you turn on the tape, you can see, you can answer the questions. But those who don't understand tape might want to go to other things and analyze other things. They're more than welcome to do such. But the people who are making the choices and the picks, they knew what I can do. They understood the IQ that I do have."
C.J. STROUD DISMISSES LOW COGNITIVE TEST RESULTS: 'I'M NOT A TEST TAKE, I PLAY FOOTBALL'
The S2 test is something NFL teams take into account when evaluating prospects coming out of college. It has been a great guide for some in the past, as players with high scores have translated to good NFL players. 
Stroud, though, had a different way of viewing those who hone in on that score above all else. 
"I feel like there's different ways to be geniuses," he explained. "You don't just have to be book smart. You can be analytics smart. You can be numbers smart. You can be football smart. I really think that there's different types of ways to be smart. That's something that I pride myself on. And I am book smart. I did have over a 3.0 in college. I had over a 3.0 in high school. I know that I can think. I can process very, very fast.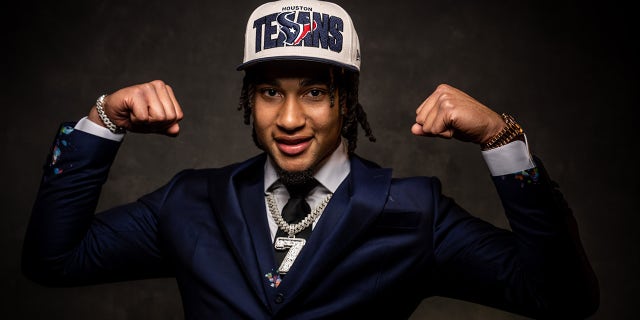 "The film, you can see me going from first option to second and then back to one and then to three, to four if I have to. I can check down. I can use my feet."
At the end of the day, the Texans trusted their evaluation of Stroud and made the decision to draft him as their hopeful quarterback of the future. 
"Everything happens for a reason," Stroud said. "I'm not upset. I'm actually blessed, I'm super blessed to be a Texan.
"All smiles, man. I ain't tripping about this."
TITANS' WILL LEVIS GETS SUPPORT FROM NFL WIFE ALLISON ROCHELL AFTER DRAFT SLIP
Stroud totaled 8,123 yards in two seasons with the Buckeyes, throwing for an incredible 85 touchdowns to 12 interceptions over 25 games. He also completed 69.3% of his passes. 
Will that translate to the NFL? Will he be able to get the playbook down quickly in Houston and get this offense running much better than it was last season when the team went 3-13-1?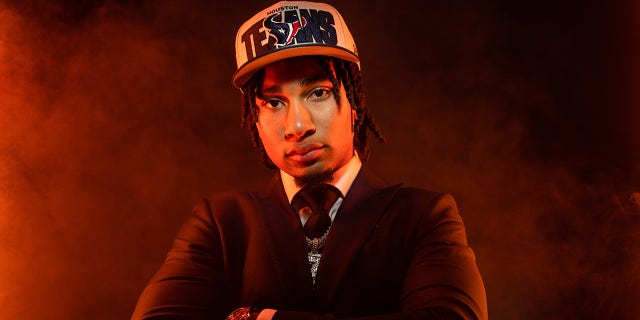 Stroud appears very confident he will be able to do just that once training camp begins. 
Read the full article here