Tisha Leewaye, an acquaintance of Suzanne Morphew, says the $15 million lawsuit filed by the missing Colorado woman's husband Barry Morphew against Colorado prosecutors is "bogus."
Morphew, 55, who was accused of killing his still-missing wife in 2020 before charges against him were dropped in 2022, filed the lawsuit on May 2, arguing 11th District prosecutors violated his civil rights with the accusations made against him.
"I think it's pretty bogus," said Leewaye, who worked at a tanning salon where the whole family used to go. "… Right now, he's still a suspect. Just because the charges were dropped doesn't mean he's not a suspect…. I'm not saying that the D.A. did that perfect job on this because I don't believe they did, either. I think it's been kind of a messed-up case from day one. But your wife is still missing, and you're suing for money."
Barry Morphew's attorney, Iris Eytan, shot back at Leewaye's comments in a statement, writing, "What does she know about Suzanne, the broken hearts of Barry, Mallory or Macy? And, what does she know about the statute of limitations or what it feels like to be wrongly accused of murder in a national spotlight?"
SUZANNE MORPHEW'S HUSBAND SAYS MISSING COLROADO WOMAN MADE 'BAD DECISIONS'
Leewaye emphasized that she was never "best friends" with Suzanne, 49, and did not know what her marriage with Barry was like, but the case has interested her ever since the mother of two and former teacher, who is now presumed dead, went missing during a bike ride in 2020. She said she has attended "every court hearing" in the case since Barry Morphew's initial arrest.
MISSING SUZANNE MORPHEW'S HUSBAND SEEKS $15M AFTER MURDER CHARGES DROPPED
Barry Morphew filed his lawsuit about a week prior to Mother's Day, when Suzanne disappeared three years ago. 
Leewaye, who described Suzanne as "quiet" compared to her family members, said the complaint seems to "put the spotlight on Barry" rather than his missing wife.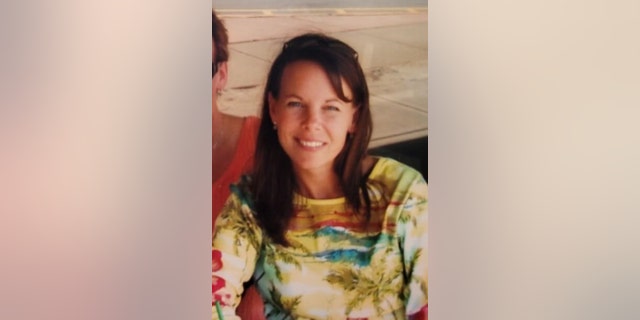 Suzanne's eldest nephew, Chris Moormon, spoke at a Mother's Day event held in Suzanne's memory and recalled a time when he met a group of American men in Thailand who coincidentally knew Suzanne when she was a teacher in Indiana.
MOTHER'S DAY HIGHLIGHTS CASES OF MISSING, MURDERED MOTHERS ACROSS THE COUNTRY
"I would be shocked if you found someone who attended that elementary school with auntie in the building and they didn't remember Mrs. Morphew.… She was a warm, loving teacher of young kids," he said, describing his aunt as "the warmest person God ever breathed life into," in a recording shared with Fox News Digital.
He added later that while he holds "no malice toward the current prosecutorial team, the concurrent investigations by the Colorado Supreme Court and the lawsuit filed by Barry Morphew have created an atmosphere where [justice] for Suzanne is, unfortunately, not the top priority."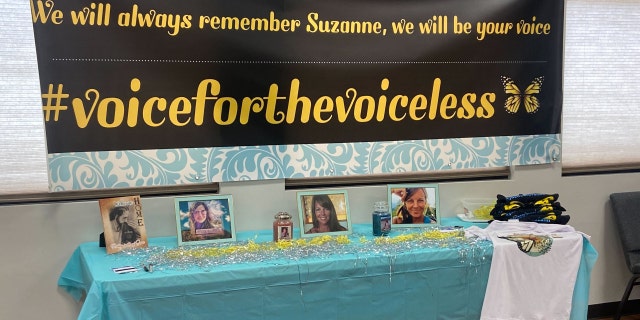 "My family definitely wants to end the legal limbo and get some closure," Moormon said.
In a statement ahead of Mother's Day, Barry and his daughters with Suzanne, Macy and Mallory, shared the following statement with Fox News Digital through Eytan: "We have heavy hearts today. We have missed our mom and wife, Suzanne Morphew, every single day for the last three years. We keep hoping that DA Stanley and Law Enforcement will use every resource to find her."
MISSING MOM SUZANNE MORPHEW: COLORADO JUDGE DISMISSES CASE AGAINST HUSBAND WEEKS BEFORE TRIAL
On Monday, the day after Mother's Day, ABC's "Good Morning America" aired an interview with Barry and his daughters.
"It's very hurtful to lose your reputation and your integrity," Barry Morphew told "Good Morning America."
Prosecutors initially alleged Barry murdered his wife after she decided to leave him but later asked a judge to drop and dismiss the murder charges without prejudice in April 2022. They said they believed they were close to finding Suzanne's remains, though they have yet to be recovered. 
When asked whether he killed his wife, Barry told "GMA," "Absolutely not."
"They've got tunnel vision, and they looked at one person, and they've got too much pride to say they're wrong and look somewhere else," he told the show. "I don't have anything to worry about. I've done nothing wrong."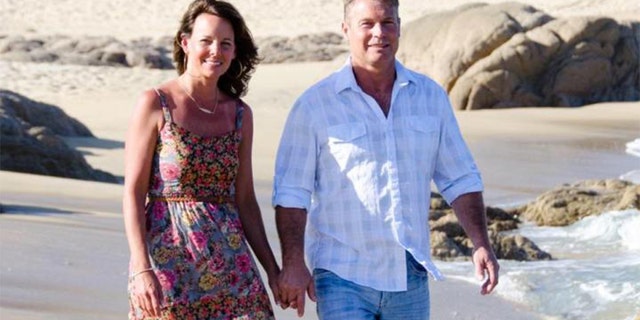 Despite prosecutors' allegations that the Morphews' relationship was tumultuous and coming to a possible end, Barry told "GMA" that they had a "wonderful marriage." 
"We had a wonderful life, a wonderful marriage. She was just so loving and giving, and such a good mother," he said, adding that his wife "was going through some hard things and made some bad decisions" at the time of her disappearance, including "trouble with the chemotherapy and the drugs."
COLORADO DA ACCUSED OF 'ETHICAL VIOLATIONS' IN MISSING SUZANNE MORPHEW CASE
Leewaye described the interview as "a joke" and "the fakest thing" she'd "ever seen."
In a May 2 statement regarding Barry Morphew's lawsuit, Eytan said the 55-year-old father "suffered the indignity of being wrongfully arrested, jailed and prosecuted for a crime he did not commit."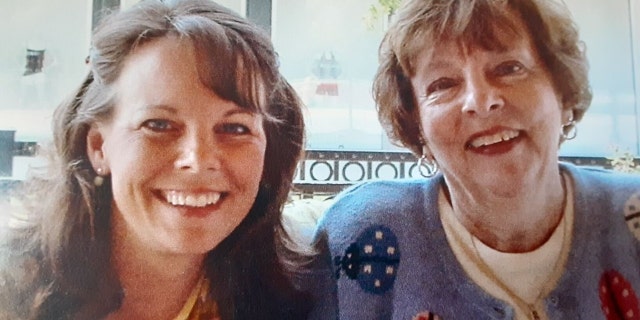 "We will not rest until those responsible for this miscarriage of justice are held accountable," she said.
CLICK HERE FOR THE FOX NEWS APP
Last month, Eytan filed a complaint against 11th Judicial District Attorney Linda Stanley and six other prosecutors for "a pattern of ethical violations eviscerating public trust in the criminal legal system and disregarding the rights of Mr. Morphew and his daughters."
Stanley told FOX 31 Denver in a statement that the "potential filing of a complaint against an attorney is not equivalent to the attorney engaging in any misconduct" and "anyone can file a complaint against a lawyer with the Office of Attorney Regulation Counsel."
Read the full article here