A statue of a late Native American leader has been unveiled outside California's state Capitol building, replacing a monument of a Spanish missionary that was toppled by protesters in 2020.
The eight-foot-tall bronze statue depicts Miwok leader William J. Franklin Sr., in recognition of the Native American tribes whose ancestral lands are now the grounds of the state Capitol. Franklin is known for fighting to preserve the Miwok culture.
The statue was unveiled at a ceremony Tuesday at Capitol Park, a historic park located outside California's state Capitol building in Sacramento, where around 400 people gathered including lawmakers, tribal leaders and descendants of Franklin.
ROBERT KAUFMAN: THE MOB THAT CANCELED JUNIPERO SERRA WILL SOON DEVOUR EVERYONE
Assembly member James C. Ramos, the first Native American in the state legislature, said the new statue recognized her ancestors.
"Finally, the California Indian people will have a monument here on the Capitol grounds for all those visiting to know that we are still here," Ramos said.
"We're here because of the resiliency of our elders and ancestors."
The statue of Franklin replaces a decades-old monument of St. Junípero Serra, an 18th-century Catholic priest and missionary of the Franciscan Order who established eight of the 21 Spanish missions in California, in what was then Spanish-occupied Alta California. Serra was canonized by Pope Francis in Washington, D.C., in 2015.
Serra's structure was torn down by racial justice protesters in 2020 as demonstrations swept the nation following the death of George Floyd. Serra's critics say he destroyed Native American tribes and cultures as part of the Spanish colonization of the Americas. 
The monument of Serra was torn down at a time when protesters across the country targeted statues of historic figures – including Confederate Gen. Robert E. Lee in Charlottesville, Virginia – whose legacies came under heightened scrutiny in the wake of George Floyd's death. The unveiling came days after Lee's statue was secretly melted down at a ceremonial event. 
A statue of Serra in downtown Los Angeles was also vandalized and torn down in 2020.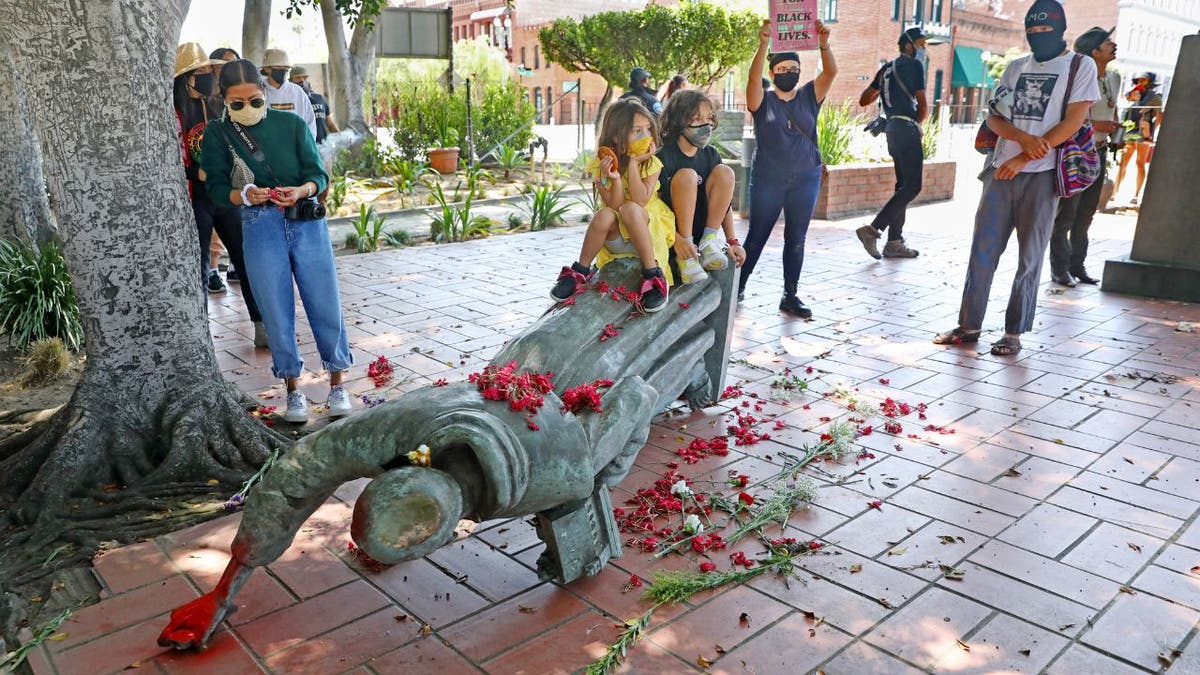 The move to erect a monument of Franklin was triggered in 2021 when Ramos authored a bill that California Gov. Gavin Newsom later signed into law authorizing tribes to plan the construction of a Native American monument on the grounds of the state Capitol.
It is one of several moves that California lawmakers have made in recent years to acknowledge the history of Native Americans in the state. 
RENAMING OF JUNIPERO SERRA HIGH SCHOOL IN SAN DIEGO PROMPTS LAWSUIT: 'CANCEL CULTURE MENTALITY'
In 2019, Newsom issued a formal apology for the state's legacy of violence against Native Americans, saying it amounted to genocide. Newsom has also signed laws to promote the teaching of more Native American history in schools and to remove a derogatory slur from sites across the state, according to The Associated Press.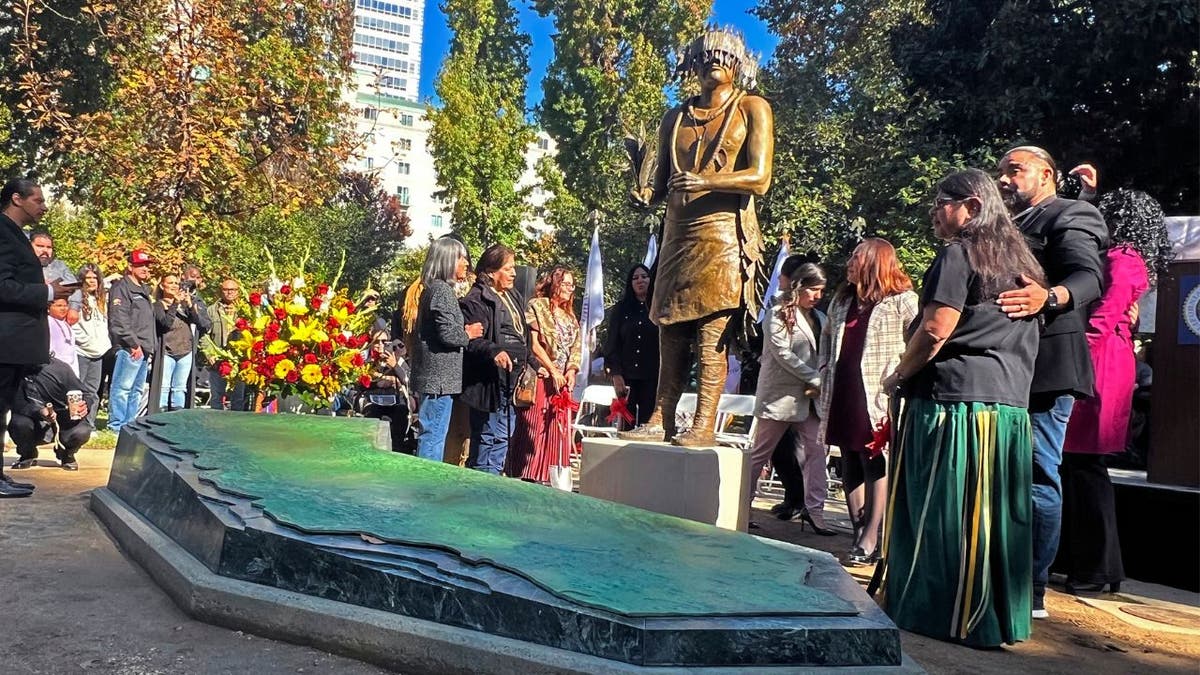 Jesus Tarango, who is chair of the Wilton Rancheria tribe in Sacramento County and one of the lead proponents of Ramos' bill, said erecting the monument was not about trying to erase history.
"Today's unveiling signifies the start of a new era here in California at our state Capitol – one where we stop uplifting a false narrative and start honoring the original stewards of this land," Tarango said.
Meanwhile, Andrew Franklin, a grandson of William J. Franklin Sr., said the man he knew as "Grandpa Bill" was always a big figure in his life while he was growing up in Sacramento. 
Franklin, who formerly chaired the Wilton Rancheria tribe, said it was hard to put into words what it meant for the monument to be erected.
"We've always grown up holding our culture, very high in regard and respecting each other, respecting our culture," he said. "That was always huge for us, this is just very surreal."
The Associated Press contributed to this report. 
Read the full article here