A pro-Israel protester who claims to have witnessed the fatal altercation that killed Jewish man Paul Kessler at dueling California rallies on Sunday told Fox News Digital that the unnamed suspect "tried to bait" the elderly man.
Jonathan Oswaks, a Jewish-American, befriended Kessler at earlier "We Stand With Israel" events in Thousand Oaks. Oswaks, also 69, was pictured carrying American and Gadsen flags alongside Kessler hours before the fatal fall in footage provided to Fox News Digital. He said Tuesday that he witnessed the altercation between the two protesters firsthand. 
Oswaks said that, after shouting directly in Kessler's face with his megaphone, the 50-year-old suspect suddenly punched the elderly man in the face with the bullhorn. 
"I clearly saw the megaphone flying through the air [toward Kessler]. The man was holding it, there was a red lanyard attached to it," Oswaks said of the incident. "There's no question, he threw the punch."
"These are not things that weren't seen — don't make it like they are," Oswaks said.
ELDERLY JEWISH MAN DIES AFTER CONFRONTATION WITH PRO-PALESTINIAN PROTESTER AT CALIFORNIA RALLY
However, the Ventura County Sheriff's Department's asserted that "conflicting" witness statements have prevented the arrest of its pro-Palestinian protester suspect. 
Ventura County Sheriff Jim Fryhoff said on Tuesday that the 50-year-old suspect was detained for about two hours on Monday while police executed a search warrant on his vehicle and home. Earlier that day, around 1:10 a.m., Kessler was pronounced dead at Los Robles Regional Medical Center — his manner of death was ruled a homicide by the Ventura County Medical Examiner.
It is unclear what police were searching for and what was found. After Kessler sustained the injury that would kill him around 3:20 p.m. on Sunday, police could be seen interviewing the uncuffed suspect as he sat on a curb in footage reviewed by Fox News Digital. Citing an ongoing investigation, the Ventura County District Attorney's Office would not release a probable cause affidavit for the warrant to Fox News Digital.
JEWISH AMERICANS TURNING TO FIREARMS TO PROTECT THEMSELVES, THEIR FAMILIES AS ANTISEMITISM SURGES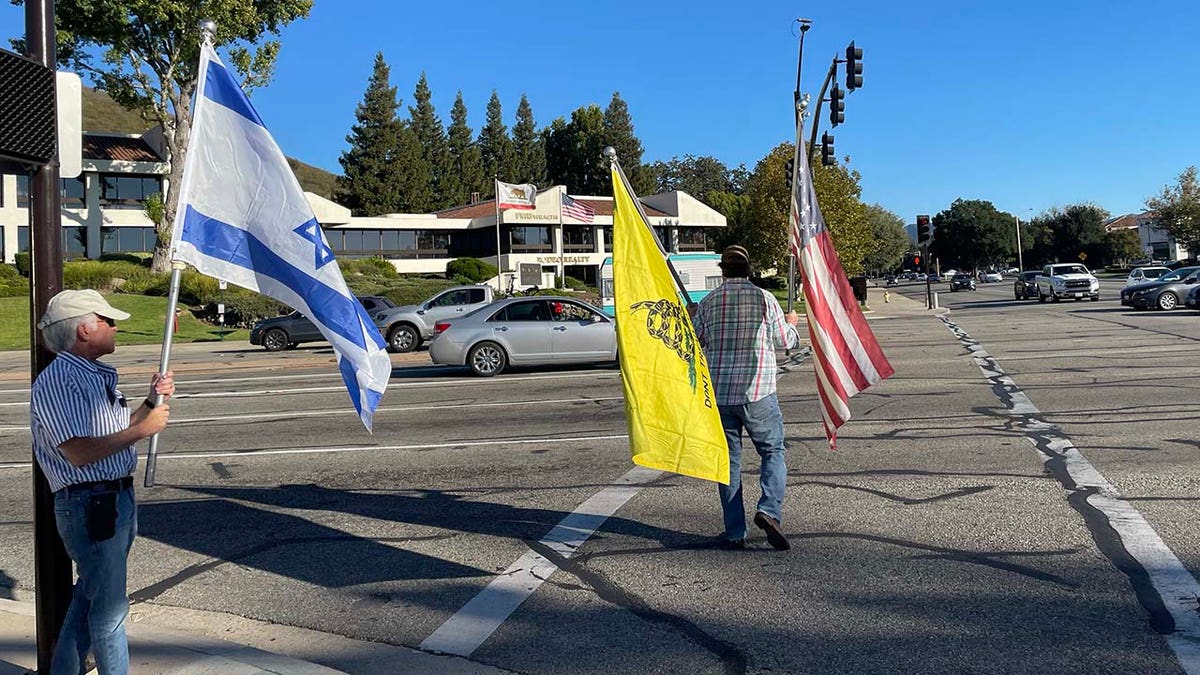 In the earlier protest preceding the fatal incident and that same day, Oswaks said the offending protester had been using his megaphone to shout directly in the faces of pro-Israel protesters — a behavior seen in the background while first responders were tending to Kessler at the scene in footage reviewed by Fox News Digital. 
"I don't know how many times I told him to take that out of my ear," Oswaks said. "And I wasn't polite about it… He tried to bait me and I didn't take the bait. [Then] he walked across the street and tried to bait Paul."
Another witness, who asked not to be named, also said that the unnamed suspect and other pro-Palestinian protesters were "very aggressive."  
"From [what I saw], it appears like it may be a targeted hate crime," the man told Fox News Digital. "[The suspect wanted] to maybe not kill or hurt him, but to get in his face and get into an altercation." 
Investigators have still not ruled out the possibility of a hate crime in Kessler's death, they said at a Tuesday press conference.
JEWISH COMMUNITY IN SOUTHERN CALIFORNIA 'TERRIFIED' AFTER DEATH OF PAUL KESSLER, RABBI SAYS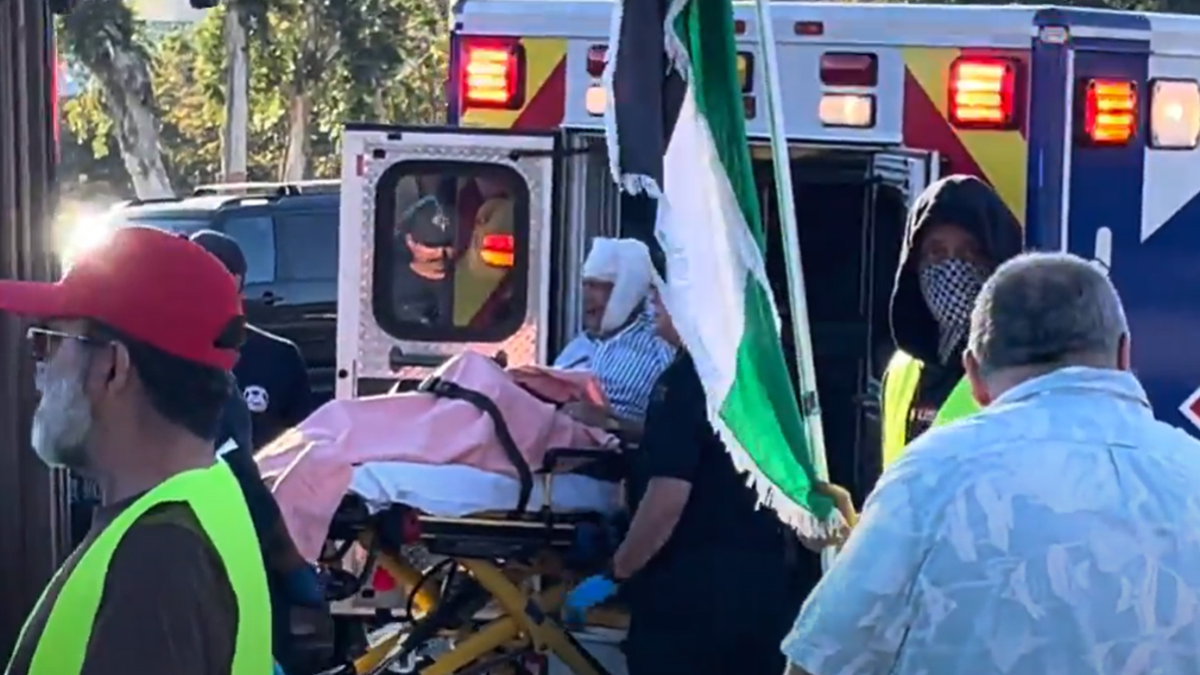 There were "plenty of altercations" between the groups of protesters that day and at earlier protests held at the intersection, Oswaks said. Other protesters and the suspect in Kessler's death had previously "targeted and stalked" the two men, he alleged.
"It's open season on Jews — now someone's dead," Oswaks told Fox News Digital. "What does that tell you? Jewish lives don't matter, right?"
"It's open season on Jews — now someone's dead."
In addition to Kessler's internal brain injuries, county medical examiner Dr. Christopher Young said that Kessler sustained cuts to the left side of his face. 
JEWISH MAN'S DEATH AT CALIFORNIA RALLY COMPLICATED BY CONFLICTING WITNESS ACCOUNTS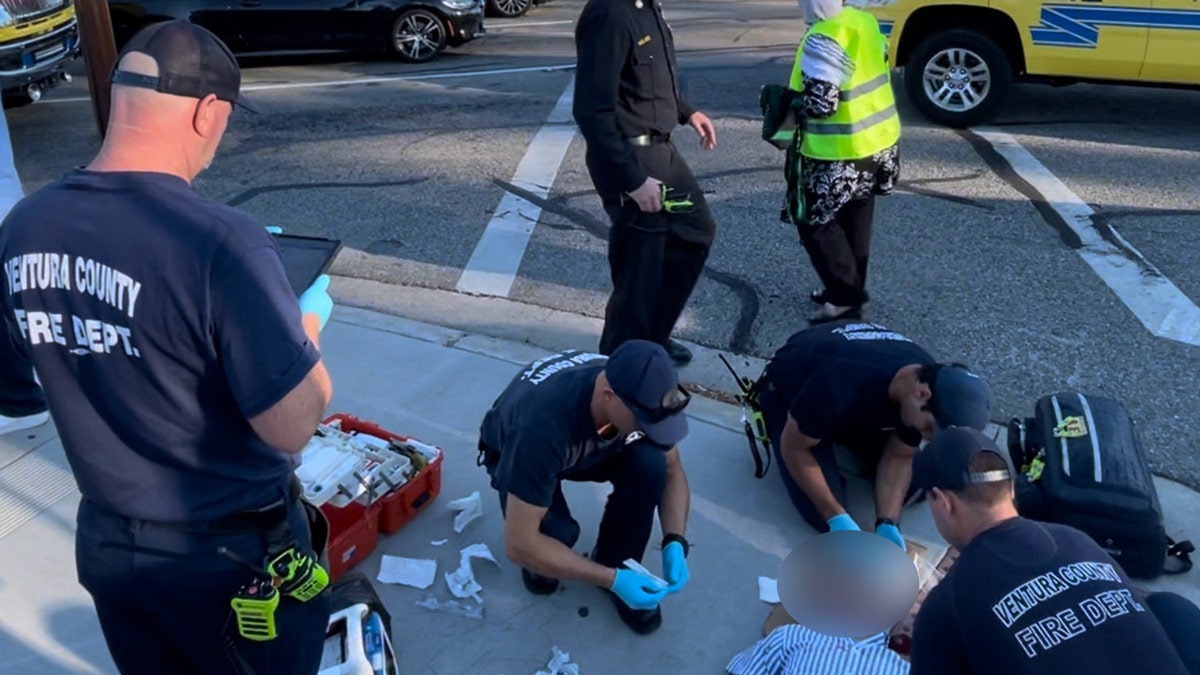 HISTORIC RISE IN ANTISEMITISM HAS AMERICAN JEWS ON EDGE: 'GENERATIONAL CHALLENGE'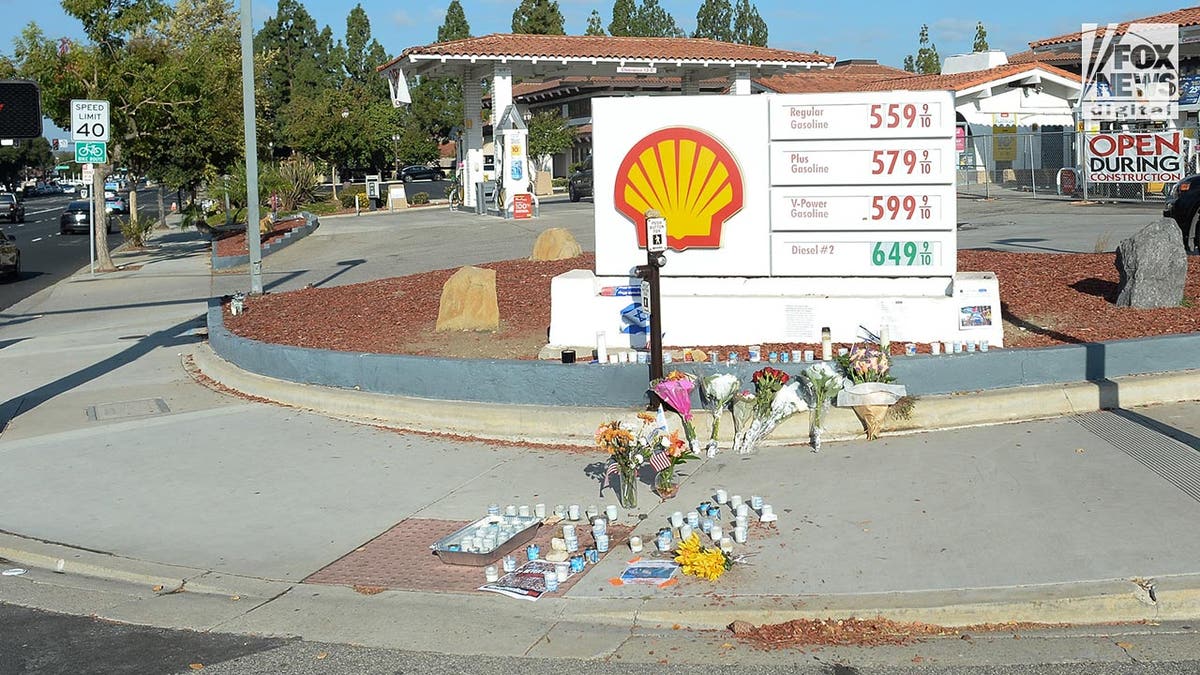 During its press conference, the Ventura County Sheriff's Department said that there was no indication that the demonstrations would be anything but "peaceful," and that it had patrol cars rolling by the scene periodically rather than a standing officer. 
The fellow protester, who had gotten to know Kessler during the last protests organized by We Stand With Israel, called the now-deceased man a "very passionate Jew." 
CALIFORNIA DEM JEWISH LEADERS DEMAND UNIVERSITIES ADDRESS ANTISEMITISM 'CRISIS': 'CLIMATE OF HATE'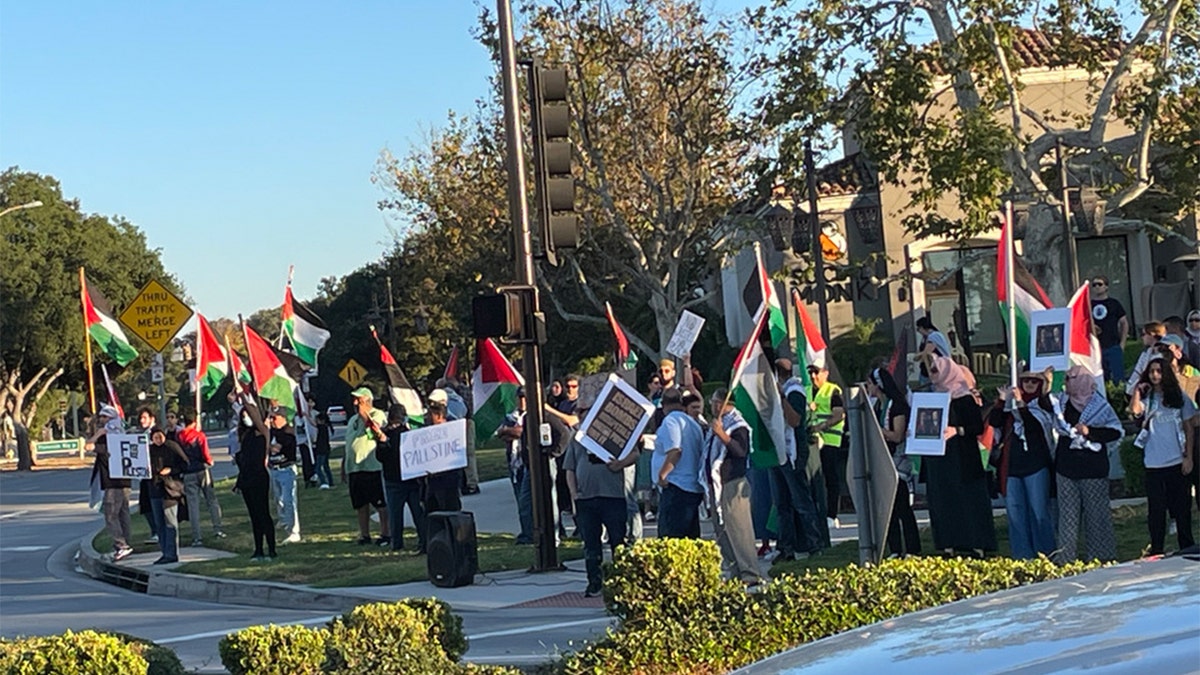 "We joked because I said, 'I'm a conservative — not just a conservative Jew, a conservative.' [Kessler] laughed and said we didn't align politically — he had a good sense of humor in the time that I knew him." 
Oswaks insisted that, were the roles reversed, he "would've been taken away." 
"I think if I had hit somebody with a megaphone or punched them with my fist, I think I would've been… charged with inciting a riot, assault with intent to create great bodily harm and I would've spent a couple nights in jail. I feel pretty strongly about that," he said.
Read the full article here