2024 is shaping up to be the year of the midsize pickups. 
A new Chevrolet Colorado and GMC Canyon have already been revealed, a new Toyota Tacoma is coming on May 19 and now Ford is showing its hand.
The 2024 Ranger marks the first full redesign of the model since it returned to the company's lineup in 2019.
It is roughly the same size on the outside as the truck it replaces but filled with new features and tech.
THIS FORD TRUCK IS THE VEHICLE MOST LIKELY TO LAST 250,000 MILES
The Ranger is launching as a four-door SuperCrew only and has a slightly roomier cabin than the outgoing truck, thanks in part to a longer wheelbase and wider track, which also increase the size of the bed.
Along with the familiar 270 hp turbocharged 2.3-liter four-cylinder engine, it will also be available with a 315 hp 2.7-liter turbocharged V6, both matched to a 10-speed automatic transmission.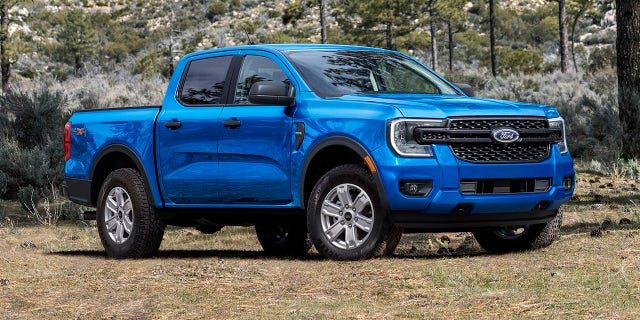 Two-wheel-drive and four-wheel-drive models will be offered at a starting price of $34,160 for an XL trim truck with the STX appearance package. Ford has not confirmed when lower grades or a SuperCab version with a six-foot bed will be available.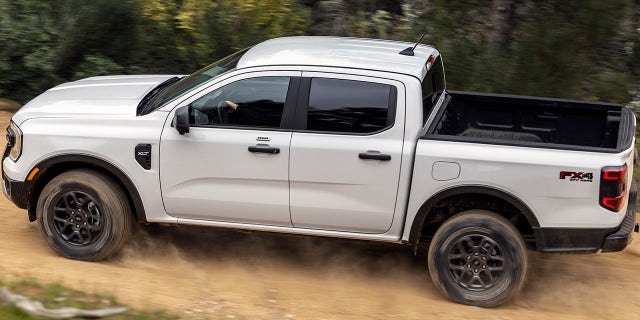 The interior comes standard with an 8-inch screen in the instrument cluster and a 10-inch touchscreen infotainment system display, while a full digital instrument cluster and 12-inch touchscreen are added on higher trims.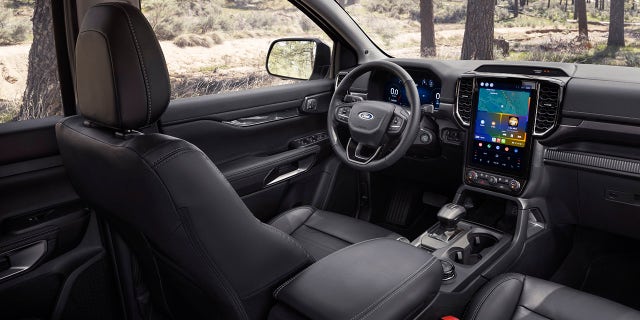 The center screens are augmented with knobs and buttons for some functions that should them easier to operate with gloves on.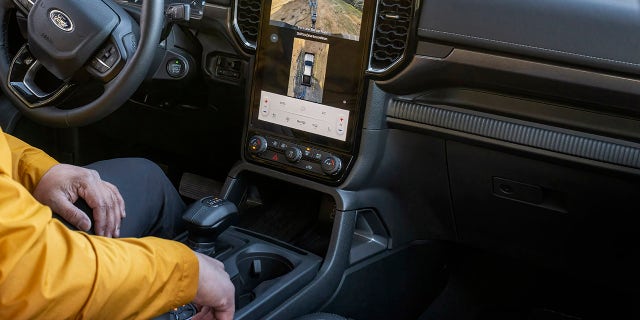 The Ranger can also be packed with electronic driver aids like lane-centering adaptive cruise control, a bird's eye-view camera and Ford's ProTrailer Backup Assist, which allows the driver to control the truck with a trailer attached in reverse while using just a knob on the center console as it steers itself using cameras and sensors.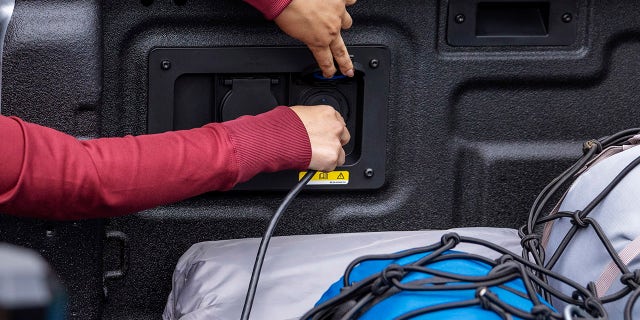 A 400-watt inverter with an outlet in the bed is available to power electrical equipment while the engine is running, as is a 360-degree exterior lighting system for use at work sites and campsites.
CLICK HERE TO SIGN UP FOR THE FOX NEWS AUTOS NEWSLETTER
The biggest change is the addition of a high performance Ranger Raptor model fashioned after the Bronco Raptor that debuted last year.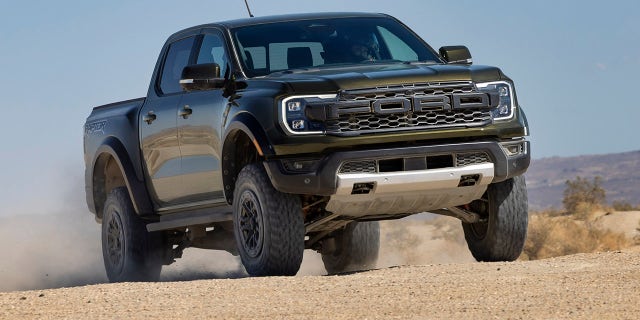 It has a 405 hp version of the Bronco Raptor's turbocharged 3.0-liter V6 that makes it the most powerful Ranger ever, plus a long travel suspension with 2.5-inch Fox Live Valve Shocks, which can adjust their damping characteristics to allow the truck to be driven at high speeds off-road without sacrificing rock climbing capability or body control on pavement.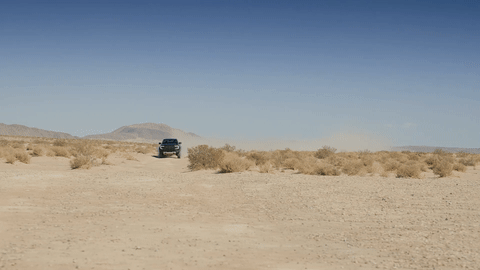 There is even a "jump mode" that can sense when the truck is in the air and prepare the shocks to cushion the landing on its 33-inch all-terrain tires, but a full set of skid plates are installed to protect the underbody, just in case.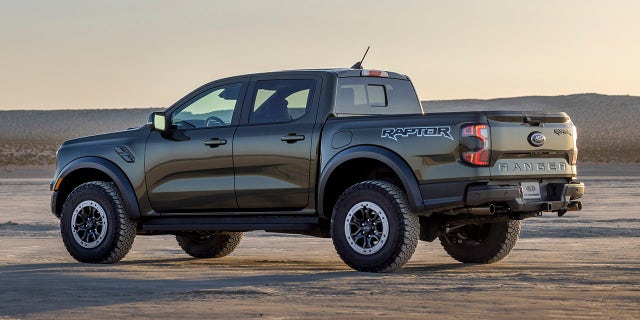 Ford entered a stock Ranger Raptor prototype in last year's Baja 1000 in Mexico and drove it back to Riverside, California, after finishing the race in just over 26 hours without any major issues.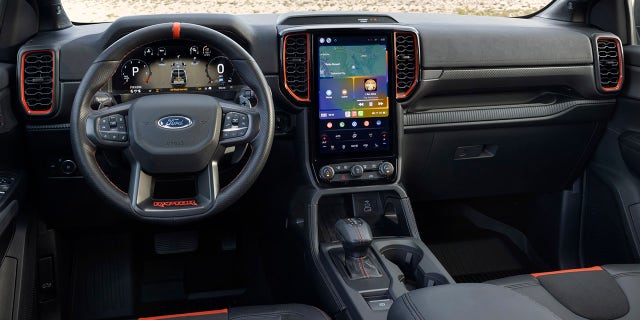 The Raptor starts at $56,960 and gets its own interior design with sports seats, the Raptor's signature Code Orange interior trim and can be ordered with most of the Ranger lineup's options.
All Rangers will be built at Ford's Michigan Assembly Plant alongside the Bronco and deliveries are scheduled to start later this year.
Read the full article here