Minnesota Vikings quarterback Joshua Dobbs earned a new nickname after his performance in his team's win against the Atlanta Falcons on Sunday.
Dobbs majored in aerospace engineering at the University of Tennessee and at one point spent a month at NASA's Kennedy Space Center in Florida as part of the league's players union externship. He was on site when SpaceX launched to the International Space Station.
So, it is only fitting that NASA's Glenn Research Center dubbed him the "passtronaut."
"Congratulations @josh_dobbs1 on yesterday's big win! Looks like you rock(et) on and off the field. We heard you've even got a new nickname, the 'Passtronaut.' If the suit fits, wear it," the research center wrote on X.
APP USERS VIEW THE POST HERE.
NFL POWER RANKINGS: LOOKING AT THE LEAGUE FROM TOP TO BOTTOM AT THE MIDWAY POINT
Dobbs has gotten a chance to shine this season after being a backup for most of his career. He was traded from the Arizona Cardinals to the Vikings at the deadline last week. He was not even supposed to play in Sunday's game against the Falcons but was put in after an injury to Jaran Hall.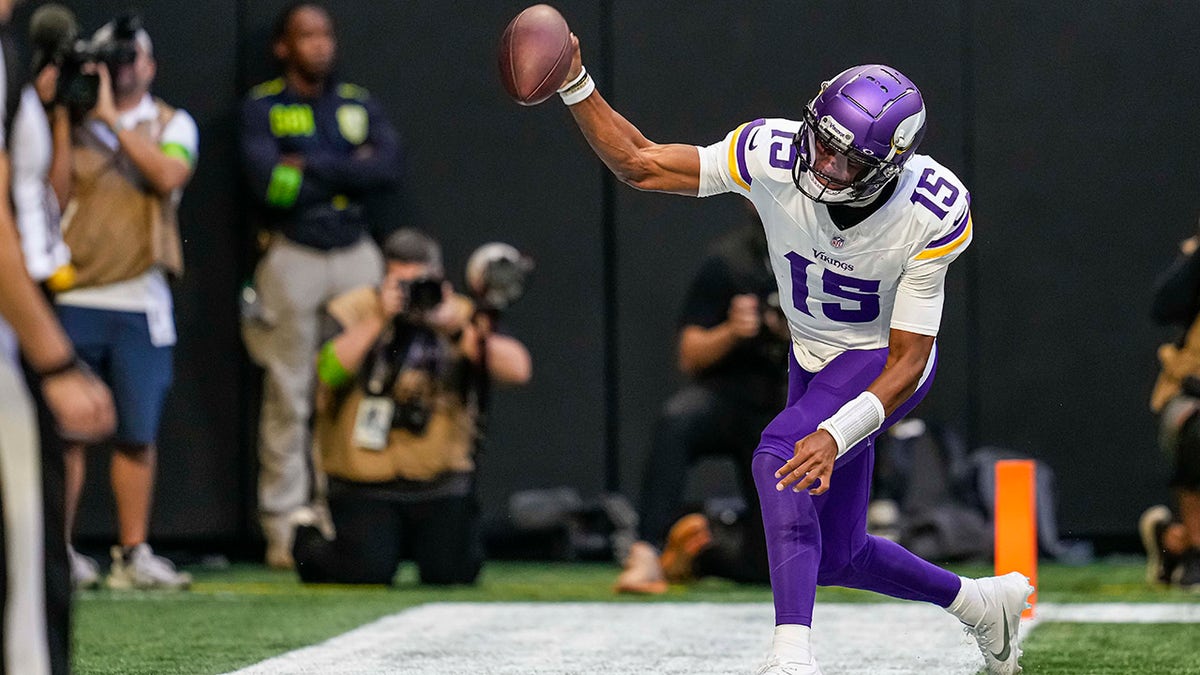 Dobbs was 20-for-30 with 158 passing yards with two touchdown passes and a rushing touchdown.
According to NFL Research, he became the first player in NFL history to score at least three combined passing and rushing touchdowns in back-to-back weeks with two different teams.
"People don't really care about your circumstance," he said. "They just want to see you succeed given the circumstance you're given."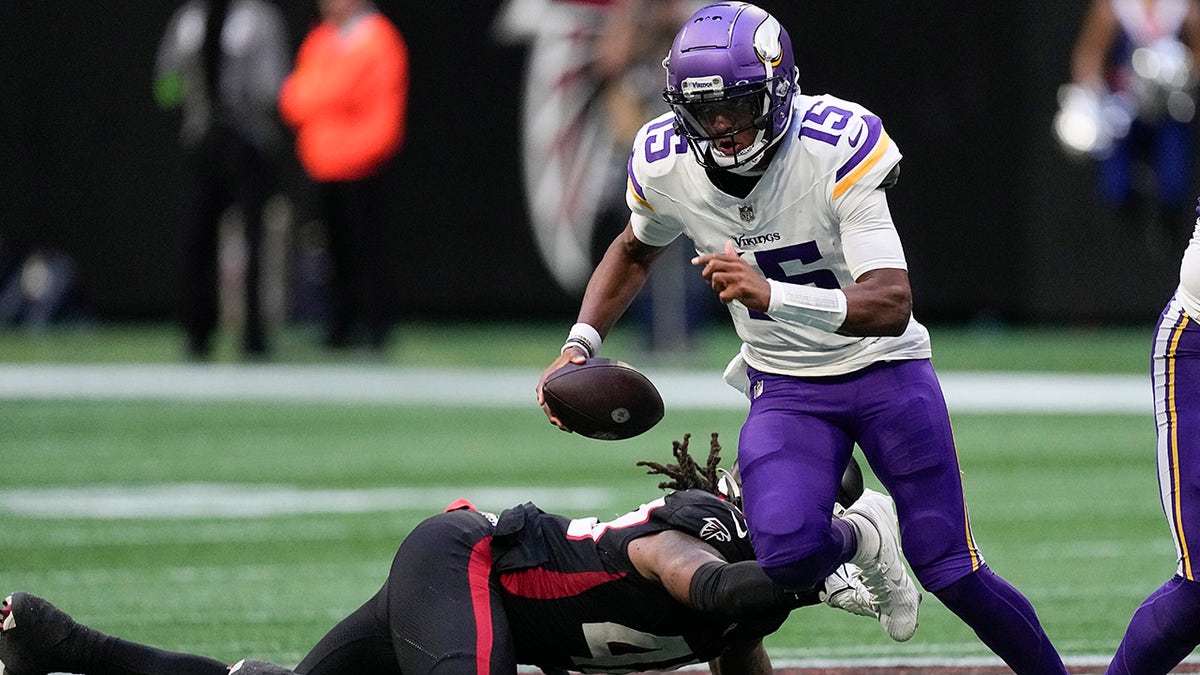 Minnesota is on a four-game winning streak and return home to host the New Orleans Saints.
The Associated Press contributed to this report.


Read the full article here