Miller Lite's pro-women ad from March went viral on Monday as conservatives blasted the video as woke, with many drawing parallels to Bud Light's current marketing controversy. 
However, Miller Lite released a liberal ad campaign around the same time period that has recently gone viral for alienating beer drinkers.
In an ad celebrating Women's History Month, Miller Lite used comedian Ilana Glazer to condemn the bikini-laden women beer ads of the past.
"Centuries later, how did the industry pay homage to the founding mothers of beer? They put us in bikinis," she said as she walked by past beer advertisements featuring bikini-clad women and throwing one in the trash. "Wow. Look at this s—! Wild!"
BUD LIGHT IN 'SERIOUS TROUBLE' OF LOSING STATUS AS TOP-SELLING BEER IN US, INDUSTRY EXPERT WARNS
"It's time beer made it up to women, so today, Miller Lite is on a mission to clean up not just their s—, but the whole beer industry's s—," she added. "Miller Lite has been scouring the internet for all this s— and buying it back."
The ad shared a URL to Miller Lite's website for the campaign, but the URL now reroutes to the main Miller Lite website instead of the one for the campaign.
In a Forbes interview in Marcy, Miller Lite senior director of marketing Elizabeth Hitch spoke about the company's goal to turn "bad $#!t, old objectifying beer advertising into good $#!t, literal fertilizer to grow hops that will be donated to female brewers."
While the Miller Lite ad aired before Bud Light's partnership with trans activist Dylan Mulvaney, many critics said the two ads are similar. 
Bud Light faced massive backlash after a marketing partnership with Mulvaney. The company created commemorative beer cans for Mulvaney celebrating the activist's first full year of "girlhood." Bud Light vice president Alissa Heinerscheid said in an interview that she was inspired to update the "fratty" and "out of touch" humor associated with the brand's past. Since then beer company has seen a drop in sales across the country as customers have voiced frustration and dissatisfaction with Anheuser-Busch, Bud Light's parent company. 
"Miller Lite saw the Bud Light disaster and decided they needed their own woke beer ad. These companies are broken & have no idea who actually consumes their products," Outkick founder Clay Travis tweeted.
"So women in bikinis selling beer is a problem but Dylan Mulvaney in a bubble bath wearing pearls is just fine. Men really do make the best women," conservative columnist David Marcus wrote.
"Miller Lite thinks women are fragile victims" PublicSq. founder and CEO Michael Seifert wrote. "Bud Light doesn't know what a woman is. Is it too much to ask to just brew beer instead of meeting your ESG requirements?"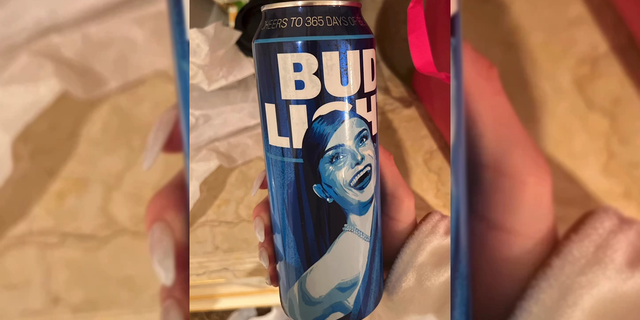 DYLAN MULVANEY ADMITS TO 'HAVING TROUBLE SLEEPING' SINCE BUD LIGHT BACKLASH ERUPTED
Conservative commentator Ian Miles Cheong wrote, "Miller Lite said to Bud Light, 'hold my beer,' and decided to create a new ad campaign straight out of early 2010s 'I hate all men' feminism to sell a drink to customers they hate."
"Now you might be asking yourself 'How could they be stupid enough to do this?'" The Blaze commentator Auron MacIntyre wrote. "They just saw what happened to Bud Light, go woke go broke right? But that's because you still think the purpose of corporations and advertising is to respond to the market instead of engineer it."
Fox News commentator Tomi Lahren tweeted, "No no no no no! Miller Lite is my beer! Who is running these companies?! Bad bad move."
Other commentators spoke about the massive cultural shifts across the corporate and consumer landscape.
"So much of the bizarre world we see around us is the result of institutional capture—e.g. the capture of our corporations and advertising firms," Trump administration Senior Advisor Stephen Miller wrote. "But to understand these phenomena you also have to understand the power of the new social credit scores for corporations: CEI and ESG."
"I can only guess that every man in America is turning to hard seltzer," National Review senior writer Noah Rothman tweeted.
A spokesperson for Molson Coors, Miller Lite's parent company, told Fox News Digital in a statement that there is nothing "controversial" in the ad. 
"This video was about two things: worm poop and saying women shouldn't be forced to mud wrestle in order to sell beer. Neither of these things should be remotely controversial and we hope beer drinkers can appreciate the humor (and ridiculousness) of this video from back in March," the statement read. 
Read the full article here