"Outnumbered" co-host Kayleigh McEnany discussed the importance for America's elected leaders to protect human life, arguing that devaluing it is causing senseless violence in society. 
"When you cherish life from cradle to grave, you don't see those kinds of things happening," the "Serenity in the Storm" author told Lawrence Jones on "Fox News Tonight." 
McEnany pointed to the abortion issue, which has consumed American politics for decades.
"When you look at what our elected leaders have done on this issue, I can't help but go back to this opinion — it was called Carhart, and it upheld the practice of partial-birth abortion," McEnany said. "That's abortion when a baby is quite literally out of the womb, partially." 
McEnany added that Justice Antonin Scalia made a statement in the dissent that stuck with her. 
"He said, one day our abortion jurisprudence will be on the footing of Korematsu and Dred Scott. Those are the two opinions — one upheld Japanese internment camps, one upheld slavery in this country," she said. "Horrible, horrendous moments in our past. Our abortion jurisprudence will be there one day. We'll look back on it as ultrasound develops."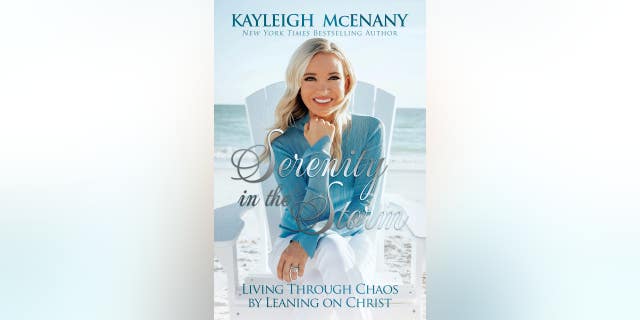 "We have a president who doesn't cherish life. In fact, he lies about it," she said. "He says Catholic catechism no longer says that we protect life. I can tell you I've gone to Catholic school my whole life. It's not true."
"I would say on this issue, because, you know, people say, 'Oh, Republicans have gotten in trouble on this,'" said McEnany. "As a party, Republicans need to talk about this optimistically. We support women. We support women like your [Lawrence Jones'] mother during the time of pregnancy."
HUNDREDS OF PRO-LIFERS DOMINATE MARATHON ALL-NIGHT HEARING ON MAINE'S NO-LIMITS ABORTION LAW
She continued: "And we are the party that says we do draw a line, and that line is North Korea and China. The other party, where is your line? Because most Democrats, in fact, I would say pretty much everyone with maybe one or two exceptions, wants abortion laws that are on the same footing of North Korea and China. Not good company." 
CLICK TO GET THE FOX NEWS APP
McEnany says the "senseless violence" and criminal behavior in the country is an outgrowth of the "callous disregard" for life. 
Read the full article here