The Israeli military released footage of two precision airstrikes that killed a pair of senior members of the Palestinian Islamic Jihadist (PIJ) terror group on Tuesday.
The early morning strikes, dubbed Operation Shield and Arrow, took out Khalil Bahitini, the commanding officer of the Islamic Jihad terror organization's Northern Gaza Division, and Jahed Ahnam, the secretary of the Islamic Jihad Military Council. Both men were in the Gaza Strip preparing for a trip to Cairo, Egypt.
The Hamas terrorist group was quick to respond to the airstrikes with threats on Tuesday, saying Israel "will pay the price for its crime." Hamas and the PIJ do not typically work in concert, but Ismail Haniyeh, the head of Hamas' political bureau, warned that "resistance is unified" on Tuesday.
"The enemy made a mistake in its estimations and will pay the price for its crime," he said, according to the Jewish News Syndicate.
DEM, GOP HOUSE INTEL LEADERS: ISRAEL, JORDAN, EGYPT WANT 'STRONGER' US ROLE IN REGION AS CHINA MAKES INROADS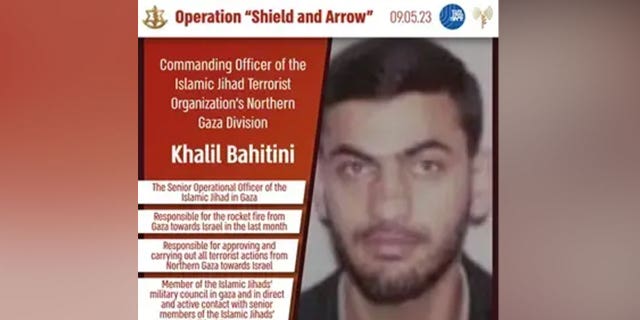 Israel Defense Forces say a third strike took out Tarek Az Aldin, a senior operative who oversaw communications and coordinated terror attacks in Israeli territories. The IDF did not release footage of that strike.
DESANTIS CALLS ISRAEL A 'MOST VALUED AND TRUSTED' ALLY IN JERUSALEM SPEECH 
Despite ongoing political division in Israel, Tuesday's strikes found a wide base of support in the Israeli Knesset. Opposition leader Yair Lapid praised the move in a Tuesday statement.
"The terrorist organizations in the Gaza Strip know this morning that the intelligence community and the security forces are following their every move," he tweeted in Hebrew., adding that "a strong Israeli response… is the way to deal with the terrorism from Gaza."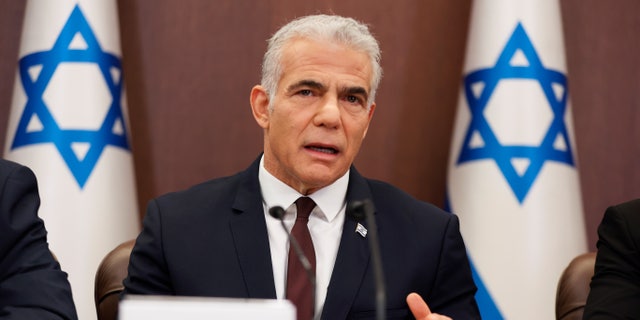 Lapid will receive a security briefing on the strikes from Prime Minister Benjamin Netanyahu on Wednesday.
Read the full article here