The co-founder of Hunter Biden's now-dissolved investment firm Rosemont Seneca Partners made a last-ditch attempt Tuesday to appeal his prison sentence for defrauding a Native American tribe.
Lawyers for Devon Archer, Hunter's longtime friend and fellow Burisma board member, appeared before a three-judge panel in the Second Circuit Court of Appeals in New York City.
A jury convicted Archer of conspiracy to commit securities fraud and securities fraud following a 2018 trial, in which prosecutors alleged that he and his co-defendants purchased more than $60 million in bonds from a Native American tribe, which was then used to "build a financial services mega-company" instead of holding the bonds for annuity.
Archer was later sentenced to federal prison for a year and a day in February 2022 for his role in the scheme.
HUNTER BIDEN ARRANGED NYC MEETING BETWEEN VP BIDEN AND ROSEMONT-CONNECTED BUSINESS ASSOCIATE
Archer's lawyer Matthew Schwartz argued Tuesday that the warrant arresting Archer was overly broad, among other issues, and asked that the case be remanded to the lower court. Samuel Rothschild, an assistant U.S. attorney for the Southern District of New York, argued that the judgment be upheld.
The appeals court ultimately said it would reserve its decision. A future date has not been announced.
The Department of Justice said the crimes occurred from March 2014 through April 2016. While Hunter Biden has not been considered a suspect in the case, he was listed as vice president of the company through which the fraudulent bonds were issued, Burnham Financial Group, and was paid $155,000 by the company in 2015, the New York Post reported.
Friends with knowledge of Hunter's thinking have advised Archer that a last-minute presidential pardon is off the table, and that he should save himself by blowing the whistle on the Biden family's business dealings, which are facing dual investigations, the Post reported.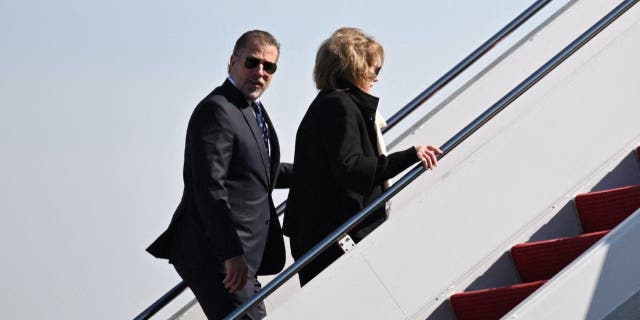 BIDEN'S CLAIM TO HAVE NO KNOWLEDGE OF HUNTER'S BUSINESS DEALINGS IS BECOMING HARDER TO MAINTAIN
Fox News Digital previously reported on Hunter's attempts to distance himself from Archer ever since Archer came under federal investigation.
Hunter's attorney George Mesires had an April 2016 meeting with then-Vice President Joe Biden at the White House on the same day the attorney met with Hunter to discuss a subpoena related to the investigation into Archer. After news reports started to drop about Archer being accused of selling fake bonds in May 2016, Hunter and his business partners started discussing how to address it, according to emails from Hunter's abandoned laptop.
"Thoughts? I don't think this is good when 1/3 of the story is about our relationship- 5 of 16 paragraphs. Anyway we can push back harder," Hunter asked RSP President Eric Schwerin in an email responding to a Wall Street Journal report on May 11, 2016.
"There are no allegations you had anything to do with this only that you do business together," Schwerin said, trying to reassure Hunter. "Still not good but not sure how we push back without inviting more questions but defer to our experts."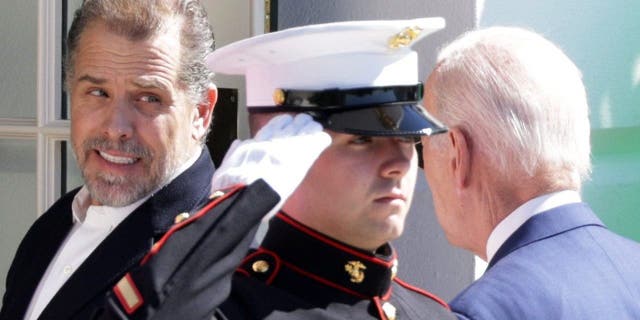 JOE BIDEN MET WITH AT LEAST 14 OF HUNTER BIDEN'S BUSINESS ASSOCIATES WHILE VICE PRESIDENT
"It's good we sent Chris the note tonight clarifying that we aren't connected to Devon in this," Robert Hoopes, a former Biden aide and crisis communications expert who frequently emailed with Hunter, told the group in an email.
Prior to the investigation, Archer served as managing director of Rosemont Seneca Technology Partners (RSTP), an RSP affiliate, and he co-founded BHR Partners, a Beijing-backed private equity firm controlled by Bank of China Limited.
BHR Partners was formed in late 2013 when Jimmy Bulger's Boston-based Thornton Group LLC joined forces with RSP to launch its joint-venture with Chinese investment firm Bohai Capital. Archer was forced to resign from BHR Partners in May 2016 after he came under federal investigation.
HUNTER BIDEN, CHINA, CLASSIFIED DOCUMENTS: MYSTERY SWIRLS AROUND PENN BIDEN CENTER
Fox News Digital has also reported on Archer's extensive ties to President Biden.
Archer visited Biden's vice presidential residence for a holiday reception in December 2009, and he met with Biden in the West Wing of the White House on April 16, 2014, just days before Archer and Hunter joined the board of Ukrainian gas company Burisma Holdings in Ukraine.
Archer also played golf with Biden and Hunter at least once during the Obama administration in August 2014 in the Hamptons, four months after he and Hunter joined Burisma.
HUNTER BIDEN'S FOREIGN BUSINESS DEALINGS: 4 COUNTRIES WITH FINANCIAL LINKS TO PRESIDENT'S SON
Archer's appeal hearing came ahead of a press conference Wednesday by House Oversight Committee Republicans on new details surrounding the Biden family's business dealings.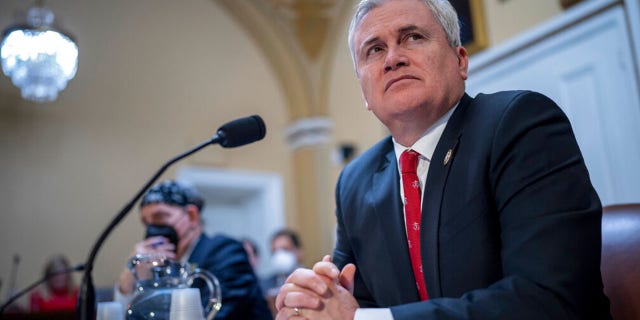 Committee Chair James Comer, R-Ky., urged the Justice Department to hold on a potential Hunter indictment until after the press conference, arguing that the possible indictment could be just a "slap on the wrist" compared to their upcoming revelations. 
"My message to the Department of Justice is very loud and clear. Do not indict Hunter Biden before Wednesday," Comer said during "Sunday Morning Futures." 
"When you have the opportunity to see the evidence that the House Oversight Committee will produce with respect to the web of LLCs, with respect to the number of adversarial countries that this family influence peddled in, and this is not just about the president's son. This is about the entire Biden family, including the president of the United States. So we believe there are a whole lot of tips that the IRS and the DOJ don't know about because we don't believe they've done a whole lot of digging in this, and we have."
"By all accounts from the media reports that we're getting, what they're looking at charging Hunter Biden on is a slap on the wrist. It's a drop in the bucket," he continued. "So Wednesday will be a very big day for the American people in getting the facts presented to them so that they can know the truth, and then the Department of Justice can finally do what they should have done years ago."
Federal prosecutors are reportedly nearing a decision on a potential indictment stemming from a years-long probe into Hunter's possible tax and gun-related violations.
Fox News' Cameron Cawthorne contributed to this report.
Read the full article here