LOS ANGELES – Hollywood heir Sam Haskell IV was charged with three counts of murder in Los Angeles on Monday in connection with the disappearance of his wife, who was the mother to his three kids, and both of her parents.
Police arrested Haskell on Thursday after a homeless man found a woman's headless torso in a garbage bag inside a dumpster a few miles from the family's home, where both in-laws lived after emigrating from China.
The recovered remains are believed to belong to Mei Haskell, 37. The whereabouts of her parents, Goashan Li, 72, and Yanxiang Wang, 64, remain a mystery.
HOLLYWOOD HEIR SAM HASKELL'S TIKTOK RANTS EMERGE AS SUSPECT IN HEADLESS TORSO CASE HEADS TO COURT
The 35-year-old son of a movie producer and a beauty queen actress is charged with three counts of murder with a special circumstance allegation that multiple murders had been committed together.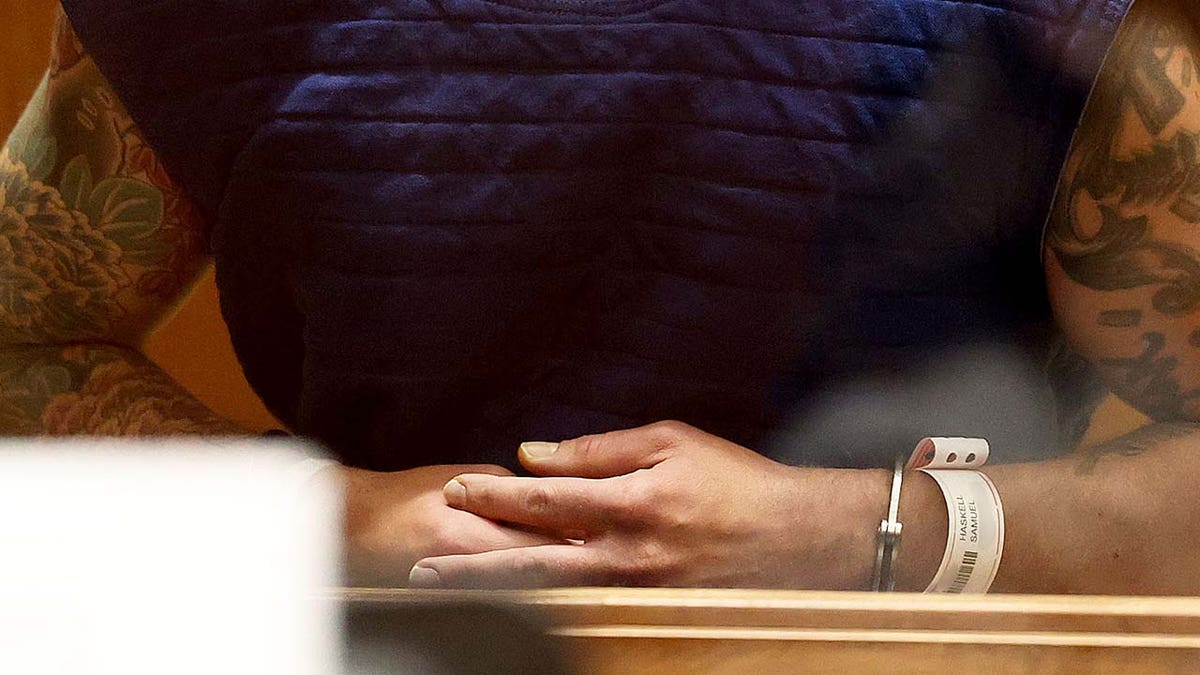 He spoke little in court Monday as the judge told the media that his face could not be photographed. Wearing his hair long, shackles and a suicide prevention vest, he scowled at the judge. He spoke only once, answering "Yes" when the judge asked if he understood what was happening.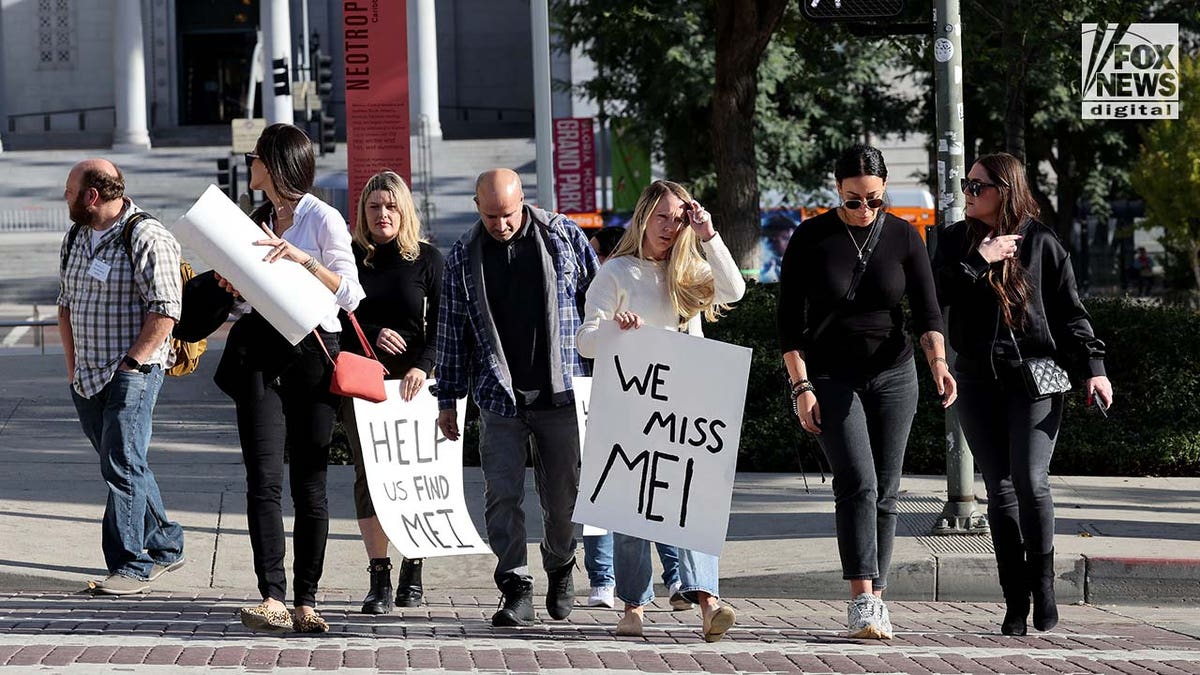 A group of his wife's friends showed up with handwritten signs that read, "We Miss Mei" and "Justice for Mei Today!" During the hearing, some people in the audience could be heard crying.
A judge ordered Haskell held without bail until his next appearance, scheduled for Dec. 8.
Read the criminal complaint (Mobile users go here)
HOLLYWOOD HEIR SAM HASKELL'S TIKTOK RANTS EMERGE AS SUSPECT IN HEADLESS TORSO CASE HEADS TO COURT
Police arrested Haskell at a mall in Canoga Park on Thursday, hours after responding to a bank parking lot in Encino, where authorities said a homeless man found a woman's headless torso wrapped in plastic.
Surveillance videos taken the prior afternoon show a thin man pulling up in a white SUV and struggling to toss something into the bin in a crowded parking lot in broad daylight.
WATCH: Los Angeles surveillance video shows man dumping large bag where headless body found
Police visited Haskell's home twice last week. On the first occasion, a group of day laborers told them they had been asked to remove suspicious bags that felt heavy and soggy. However, responding officers found no evidence at the scene and were forced to leave.
CLICK TO GET THE FOX NEWS APP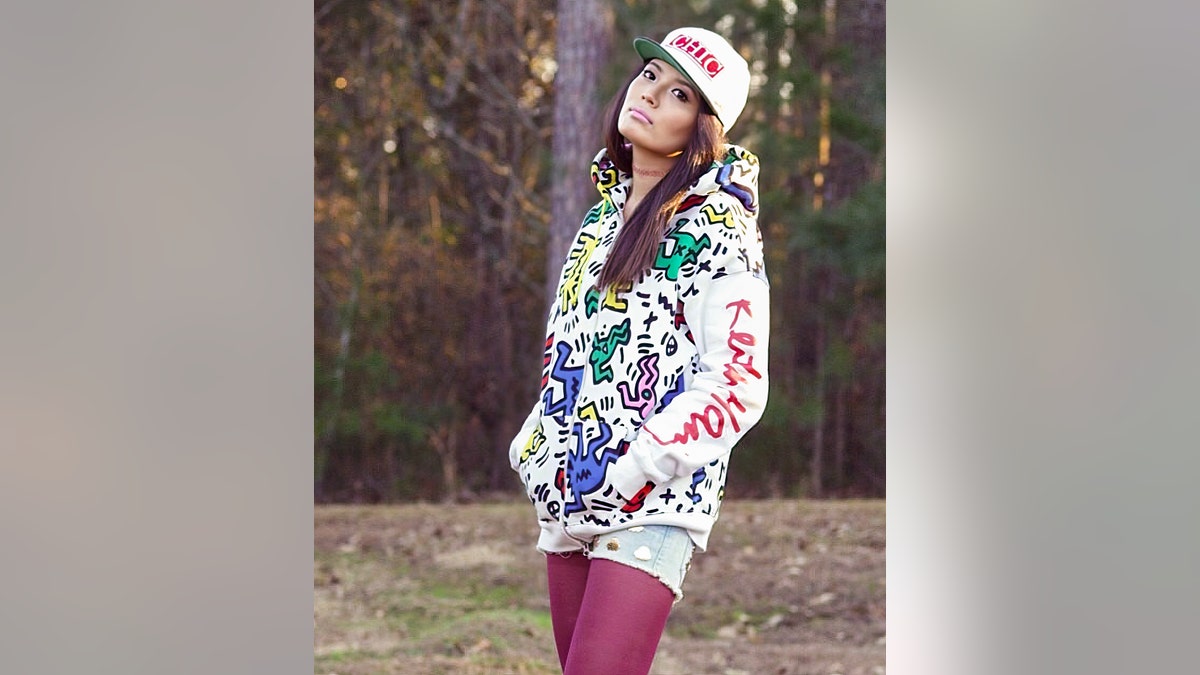 They returned with a search warrant Thursday morning and found blood and other evidence inside, LAPD Detective Efren Gutierrez told reporters.
"These shocking and gruesome crimes have sent shockwaves through our community. We stand with the victims' loved ones during this unimaginably difficult time and will do everything in our power to ensure justice is served.," District Attorney George Gascon said in a statement after the hearing.
Haskell's parents, Hollywood producer Sam Haskell III and beauty queen and actress Mary Donnelly Haskell, are known for a series of Christmas movies. The father was also a former talent agent who represented George Clooney and Dolly Parton, among other A-list stars.


Read the full article here