A wild police chase ended with a messy arrest when one of the suspects hid in a porta-potty, which bystanders toppled.
Police in Glendale, Wisconsin, chased a stolen car on Interstate 43 that crossed the Minnesota-Wisconsin state line and sped into oncoming traffic, according to police. 
The driver crashed into two other vehicles on Port Washington Road, rammed through traffic barrels and swerved into the guardrail. Four suspects fled on foot. 
One hid in a porta-potty, but quickly thinking golfers on a nearby course beat the suspect at hide-and-seek and tipped the porta-potty on its side so responding officers could cuff him. 
SHOOTINGS AROUND COLLEGE CAMPUSES LEAVE STUDENTS, FAMILIES ON EDGE: 'EVERYONE IS AT RISK'
One of the golfers, Ilissa Boland, told WBAY.com, "I'm thinking there's no way he's going to go in there."
Another golfer, Adam Westermayer, told WTMJ-TV 4 Milwaukee, "When we realized they were being chased and that kid was in the porta-potty, we tried to tell the police officer.
"(The police officer) went off to chase the other (suspect), and I just made a rash decision to go push the porta-potty down."
MISSING POLICE CHIEF'S BODY FINDING DETAILED IN STOMACH-TURNING COMPLAINT AGAINST GIRLFRIEND: DOCS
The orange porta-potty was knocked on its side in a video recorded by Boland, who shared it with Fox News Digital. 
The suspect is seen climbing out and surrendering to officers closing in with guns drawn.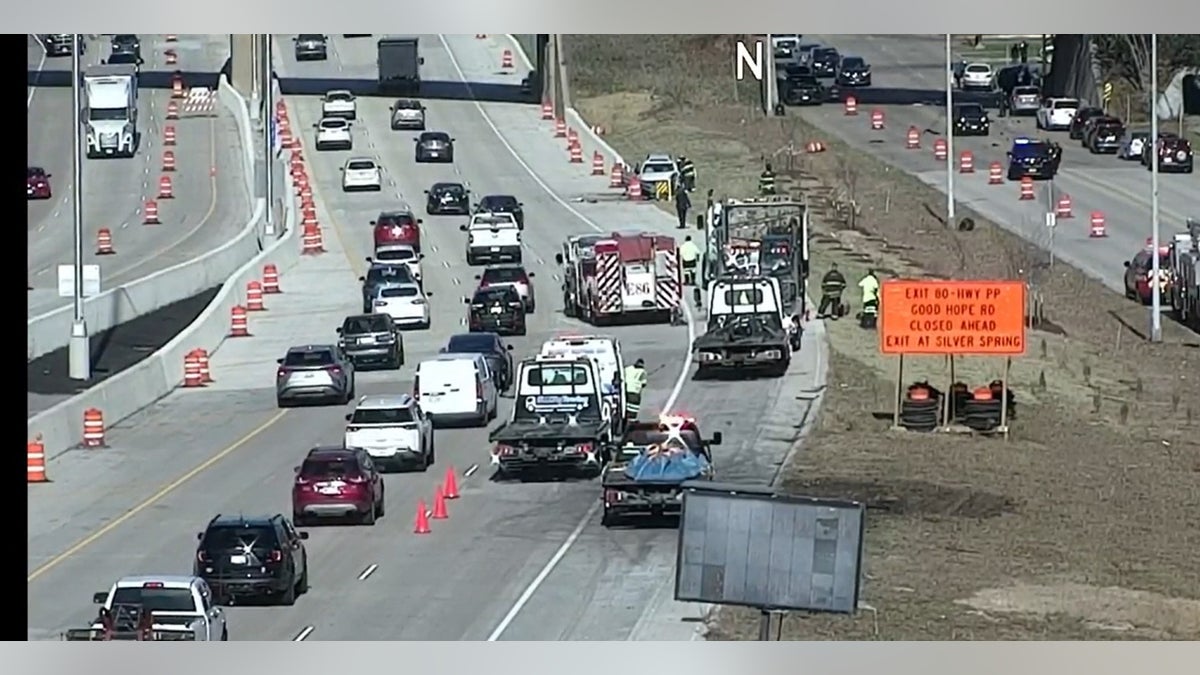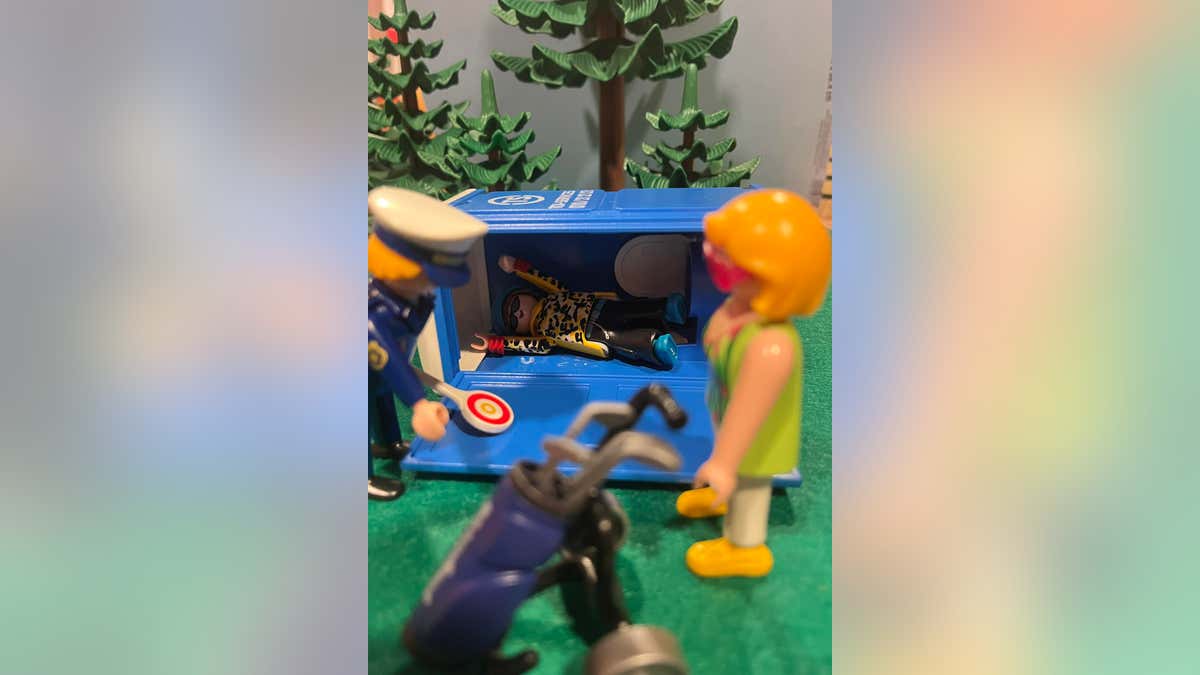 "Adam said that once he pushed it over, it was really smelly, and he could hear the sloshing, so I can just imagine the stench," Boland told local news outlet WBAY.com.
The local story went viral and was depicted by Julie Olson's funny Playmobil scene on her Facebook page called "Mommy Plays Playmobil" with the caption, "Play stupid games, win stupid prizes."
WATCH POLICE CLOSE IN ON THE SUSPECTED CAR THIEF IN THE PORTA-POTTY
Glendale police arrested two of the four suspects, and their investigation is ongoing. 
The drivers of the two other vehicles involved in the crash were taken to local hospitals with non-life-threatening injuries, police said. 
Fox News Digital's Emily Robertson contributed to this report.
Read the full article here