Two Florida sheriff's deputies were seriously injured Thursday, when a man with a lengthy criminal history "intentionally" plowed his car into them in an ambush attack in which he was "determined to kill deputy sheriffs," authorities said. 
One of the injured deputies may possibly have his leg amputated as a result, Hillsborough Sheriff Chad Chronister told reporters at the scene. 
"These deputies never had a chance," he said. "These deputies' lives are changed forever."
Hillsborough County deputies were answering a 911 call from a woman who said her adult son was acting irrationally and violently and that she was afraid of him, Chronister said. The suspect, Ralph Bouzy, 28, was sitting in a running car outside his home in the Heather Lakes subdivision in the Tampa suburb of Brandon and took off when the deputies tried to make contact with him.
WOMAN ARRESTED IN FLORIDA AFTER ALLEGEDLY THREATENING TO KILL TX JUDGE OVER ABORTION PILL RULING
Bouzy returned a short time later, sped up and rammed the deputies, pinning them against a patrol vehicle, the sheriff said. Both suffered severe leg injuries but were expected to survive.
Video footage released by the sheriff's office shows Bouzy's vehicle driving on a residential street at a high speed toward the two deputies who were standing next to a sheriff's cruiser. 
They tried jumping out of the way just before Bouzy smashed into the police vehicle. After the crash, one of the deputies is seen on the ground while Bouzy gets out of his totaled vehicle and casually walks toward his home. He continued to ignore commands by two deputies, who both pointed Tasers at him.
He was tased seconds later and fell to the ground before being taken into custody.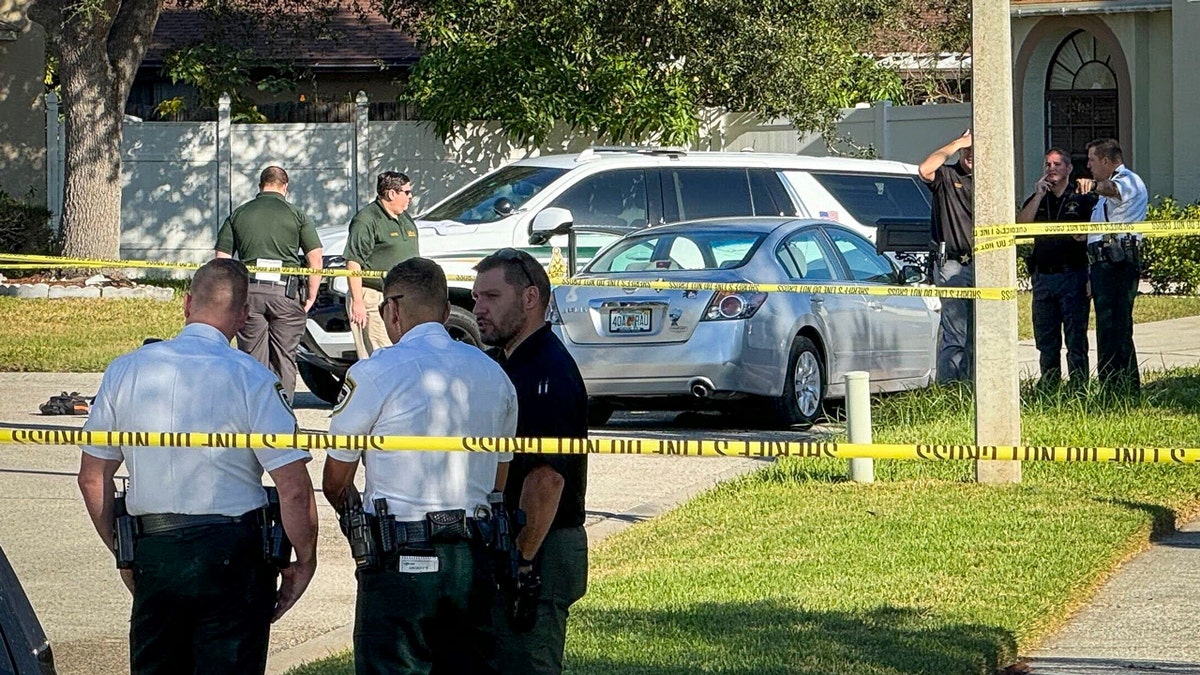 "There is no other way to describe this other than an ambush," Chronister said. "He chose today to use his car as a weapon. They didn't have a chance to get out of the way."
The two injured deputies were identified as Cpl. Carlos Brito, 39, and 31-year-old Deputy Manny Santos. A piece of Britos' femur bone was stuck between both vehicles and his leg was in danger of having to be amputated, Chronister said. Santos also sustained a "bilateral break" leg injury. 
They were both taken to Tampa General Hospital where Brito underwent surgery. 
"You can imagine the type of pain they were in," Chronister said.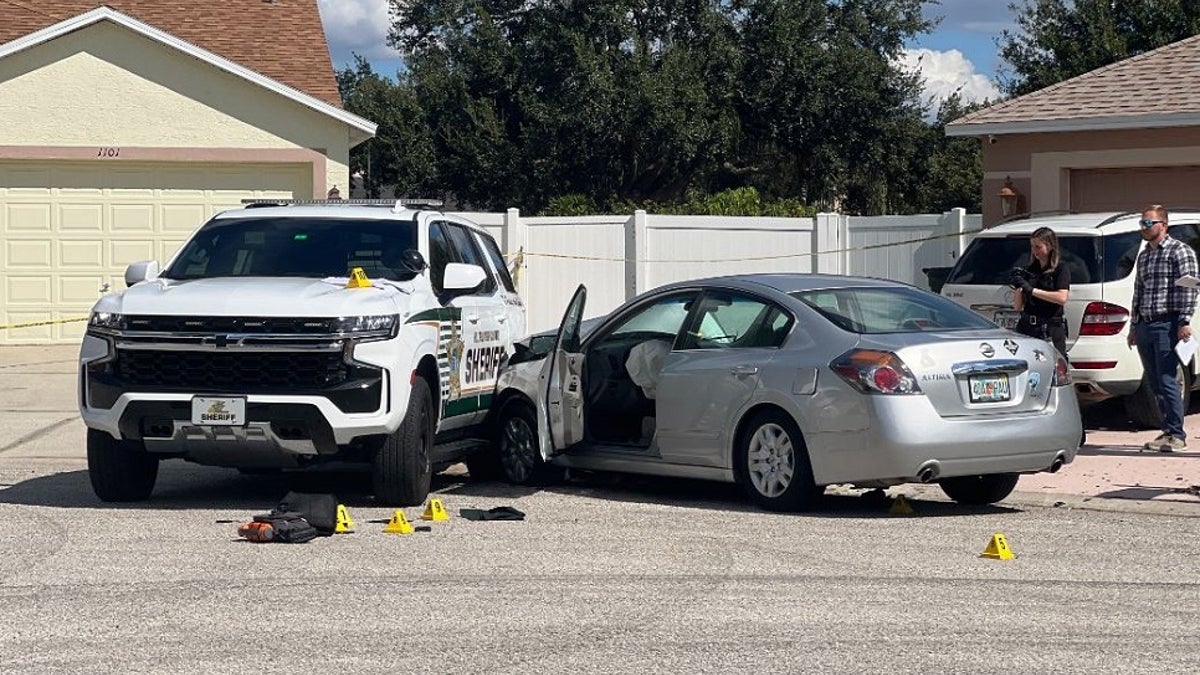 Bouzy is charged with the attempted murder of law enforcement officers. Chronister said the man previously was arrested for three felonies and 14 misdemeanors, and that he had previously expressed hostility toward law enforcement.
He was previously arrested in connection with a 2017 hit-and-run and punched a deputy in the face. While in custody, he said he hated law enforcement and was going to kill a deputy sheriff.
Fox News Digital's Louis Casiano contributed to this report.
Read the full article here