A 13-year-old girl said she was bitten multiple times by a bull shark last week while sitting in the ocean with a friend near her home in South Florida. 
Ella Reed suffered injuries to her stomach, arm and leg, and had to receive stitches as a result of the attack at Fort Pierce Inlet State Park in St. Lucie County.
The attack took place in the shallow area where the waves break near the shore, Reed explained to WPTV.
While showing a stitched-up wound on her stomach, the teen told the outlet it "would have been really, really bad" had the shark bit down harder.
PIECES OF WETSUIT, SURFBOARD FOUND AFTER SHARK ATTACK IN SOUTH AUSTRALIA
She then recalled the moment when the shark, which she believes was at least four feet long, swam past her friend and attacked her.
"It went under her and went straight to me and got my stomach first, and I tried blocking it with my arm and my hand, and it kind of slipped in and got my finger and my arm, and it swooped around and got my leg again," she said. "It didn't really hurt in the first part 'cause of all the adrenaline."
Reed, who said she was "so shocked," immediately jumped out of the water and rushed home to alert her mother.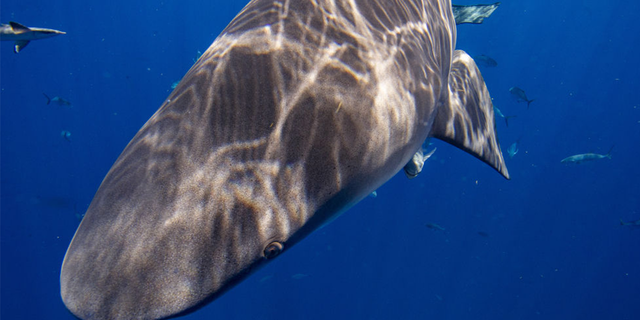 "First, initially, I seriously thought it was a prank," Devin Reed, the teen's mother, said.
When her parents realized it was not a prank, they took her down the road to a St. Lucie County fire station. From there, firefighters rushed her to the hospital.
Devin said her family has lived in the North Hutchinson Island Community for more than 20 years, and they have never been concerned about a shark attack.
BRITISH EXPAT KILLED BY 15-FOOT GREAT WHITE SHARK CLASSIFIED AS 'PROVOKED INCIDENT'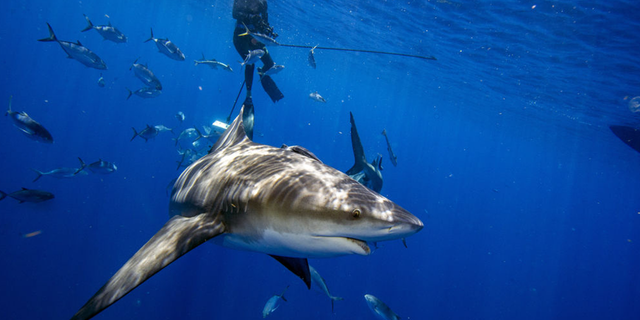 "Pretty scary stuff, but thankfully [Ella's] there talking to you, and once you can see, 'Ok, she's alright,' then you kind of calm down a bit," Devin said, adding that the entire experience was "surreal."
Though Ella said the attack was scary, she said it won't keep her out of the water once her stitches are removed. She also said she has a newfound respect for the ocean and the creatures who live in it.
Read the full article here