A Florida couple is behind bars after allegedly trying to kidnap a 9-year-old girl in broad daylight as she played in her front yard last week, police said. 
Michael Diaz, 34, and Taiana Tersano, 31, were both charged Friday with luring/enticing a child under the age of 12 and causing a child to become delinquent, per an arrest affidavit obtained by Fox 35. 
Tersano faces two additional charges for resisting an officer with violence, according to the Hollywood Police Department report. 
The girl's mother dialed 911 around 4:30 p.m. last Friday, telling dispatchers that a man and woman tried to lure her daughter into their van while the girl was playing under the mother's boyfriend's supervision. 
TEXAS MAN SENTENCED TO LIFE IN PRISON AFTER SEXUALLY ASSAULTING, IMPREGNATING CHILD
The girl reportedly ran inside after Tersano rolled down the window and told the child to "come here" in a "normal tone," per the affidavit. 
The mother, who was inside the house, told police she ran outside after hearing a woman screaming. 
She saw Tersano approach her daughter, but the mother's boyfriend got between the strange woman and the child. 
"I'm going to come back and kill all of you," Tersano allegedly told the family in response. 
Tersano then spit on the mother's boyfriend and punched him as he tried to deescalate the situation, witnesses on McKinley Street told police.
At that point, a man in Tersano's van allegedly spoke up: 
"Grab the f—ing kid," Diaz said, per the arrest report. 
MISSING RHODE ISLAND GIRL, 5, FOUND DEAD IN PUBLIC POND
The boyfriend "struck [Tersano] in the face in self defense" when she made another attempt to approach the 9-year-old, per the document. Then the woman raced back to the van, and the couple took off. 
Hollywood Police tracked the van down based on the family's description and conducted a traffic stop. 
MOM WHO DITCHED 'EVIL' DISABLED SON, THEN FLED COUNTY WITH REST OF FAMILY SLAPPED WITH MURDER CHARGE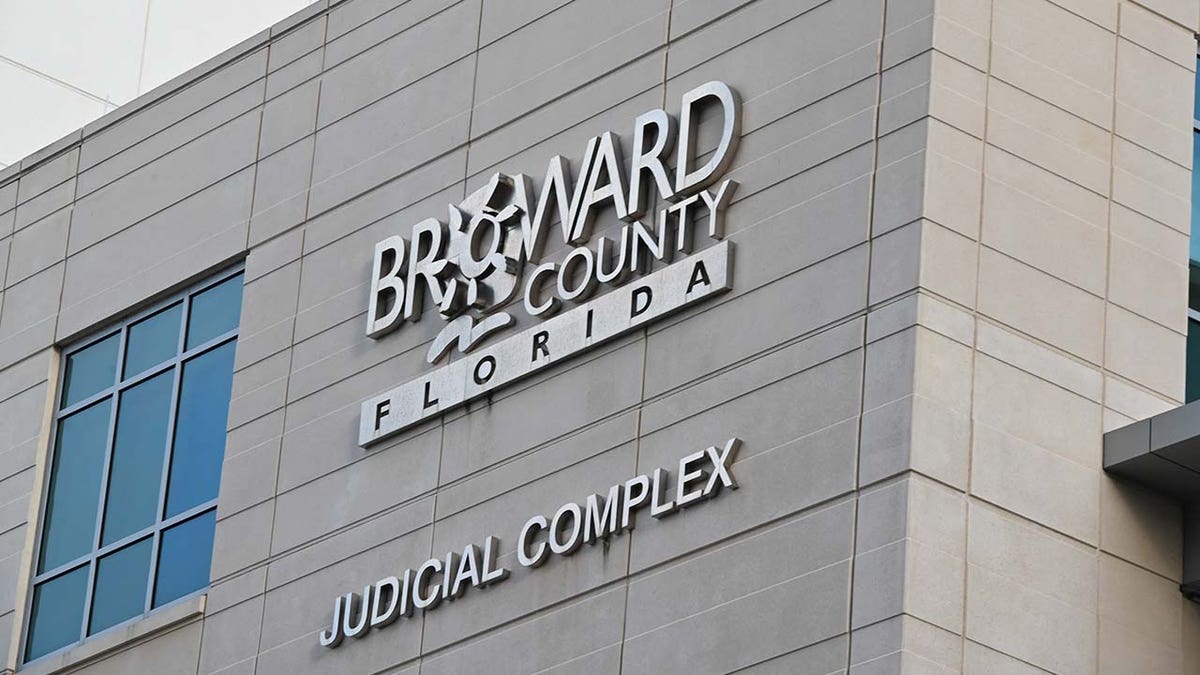 They noticed that a 7-year-old child – who they later learned belonged to the couple – unseated among "loose mechanical" tools strewn throughout the back of the vehicle, per the affidavit. That child was placed into Child Protective Services' custody, police said. 
During the traffic stop, police said, Tersano jumped out of her car and "threw her body" towards an officer, police wrote. When officers tried to put the woman in the back of their patrol car, she wrapped her legs around an officer's legs. Then, laying flat in the back seat, she kicked away an officer's hand. 
After Diaz and Tersano were arrested, their van was towed from the scene, police said. 
Per Broward County Court records, both Diaz and Tersano were held on $30,000 bond at a court hearing on Monday. Their next court appearance has not yet been scheduled – Fox News Digital could not reach either party's attorney at press time. 
It is unclear whether either party is still incarcerated – neither appeared on the Broward County Jail roster online.
Read the full article here