Families of U.S. citizens being wrongfully imprisoned in China, are pleading with President Biden to come up with a "real plan" to get their loved ones home, ahead of Biden's meeting with China's President Xi Jinping this week.
The White House confirmed last week that Biden would be meeting Jinping at the Asia-Pacific Economic Cooperation (APEC) summit in San Francisco on Nov. 15, in an effort to ease tensions between the two countries. The two world leaders last spoke in Nov. 2022 on the sidelines of the G20 Summit in Bali, Indonesia, where they agreed more direct communication between U.S. and Chinese leadership was desirable. 
Katherine Swidan told "FOX & Friends First" on Monday that she wants the president to demand her son Mark's release.
"I want him to say his name. I want him to be strong and make some demands. Diplomacy is important, I understand that, but this has been going on too long," the concerned mother said. 
"He is not well at all. He's lost 100 pounds."
EXPERT WARNS DECOUPLING FROM CHINA COULD BE A 'DISASTER FOR THE WORLD' AS ANTICIPATED BIDEN-XI MEETING LOOMS
Mark Swidan has been detained in China since 2012. Katherine Swidan said she's been disappointed with how the Biden administration has handled her son's situation thus far.
"The State Department is doing the best they can, they say. I spoke to [U.S. ambassador to China Nicholas] Burns, and it was very disappointing," she said. "I don't know what President Biden is going to say, but I would hope that he would put these Americans first, because it's been a long time, and now the focus is on Gaza, so they can't be forgotten. We have to press them for that."
Swidan stressed it was time for these American hostages to stop being political "pawns."
"Unless President Biden makes some demands —the negotiations have been going on and nothing is happening. So he needs to say their names," she said.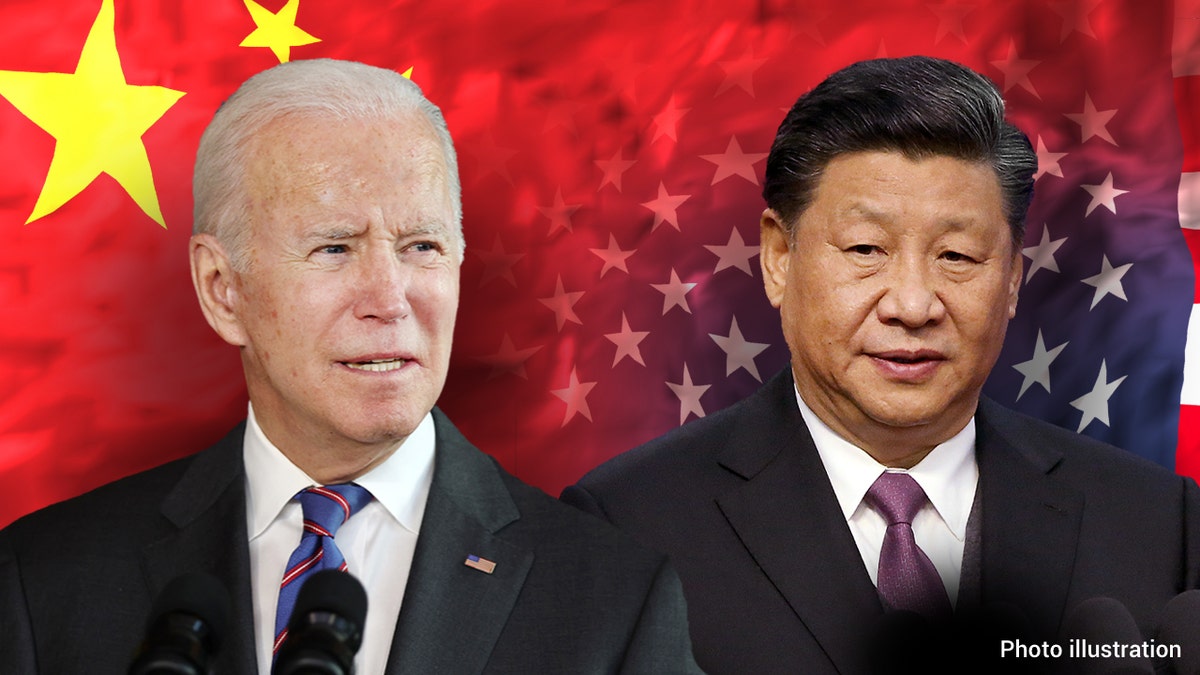 Harrison Li, whose father Kai Li has been detained in China since 2016, said he wanted Biden to come up with a "concrete plan" to secure these American citizens' release.
"These are not cases that happened yesterday," Li emphasized." This has been happening for far, far too long and that's something the president needs to make abundantly clear to President Xi."
"Because if President Biden doesn't do that, then what message is he sending? He's sending the message that it's okay that these Americans are just being arbitrarily taken by the Chinese for doing nothing wrong," he said. "And if that's the message that President Biden is sending…then what does that say about us, about America?"
Li expressed frustration over unkept promises from the past three administrations to secure these Americans' release.
"We've had people promise us, across three administrations now, that our names are being raised with the Chinese government but clearly that hasn't worked," he said. 
Biden needs a "real plan to get these innocent Americans home," he said, but "that's not what I'm seeing right now."
"It's just this endless, endless frustration," Li said. 
The doctoral student at Stanford University said he hasn't seen his father in seven years.
"I just want him home for the holidays so we can be reunited," he pleaded.
Earlier this year, Republican Senators Ted Cruz and John Cornyn, along with Republican Rep. Michael Cloud, renewed calls for Mark Swidan's freedom and introduced a resolution calling on the Biden administration to secure his release.
"For the last decade, Mark Swidan's family has tirelessly fought for his return after he was wrongfully detained and sentenced to death by the Chinese government," Sen. Cornyn said in a news release. 
"The human rights abuses Mark has suffered at the hands of the Chinese Communist Party are horrific, and I will continue to push the Biden administration to expedite his case and secure his release."
Fox News' Timothy Nerozzi and Andrew Mark Miller contributed to this report.
For more Culture, Media, Education, Opinion and channel coverage, visit foxnews.com/media.
Read the full article here