Country music star Dustin Lynch is ready to take his career to a new level. 
At the Academy of Country Music Awards, Lynch expressed he wanted to be cast in the "Yellowstone" spinoff and believed he would fit right in with the Western drama. 
"I would be totally down. Absolutely, yes," Lynch said during an interview with Entertainment Tonight.
DUSTIN LYNCH REFLECTS ON MAKING 'ENDS MEET' FOR HIS CREW IN HEIGHT OF PANDEMIC: 'IT WAS A HIGH-STRESS TIME'
 "I grew up on a horse, so I'm comfortable in that situation for sure," Lynch said. "I can farm a little bit."
The 37-year-old musician may have been inspired by country artist Lainey Wilson who stars in season five of the Kevin-Costner-led drama.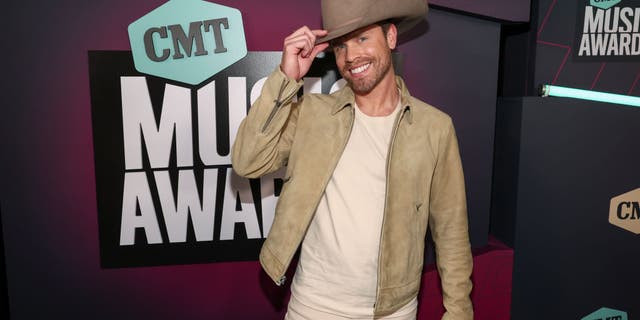 The "Party Mode" singer recently was nominated for his first ACM Award — Music Event of the Year, Thursday, for his track with MacKenzie Porter, "Thinking 'Bout You."
"I'm so grateful. It's really cool 'Thinking 'Bout You' has changed my life and MacKenzie's," he continued.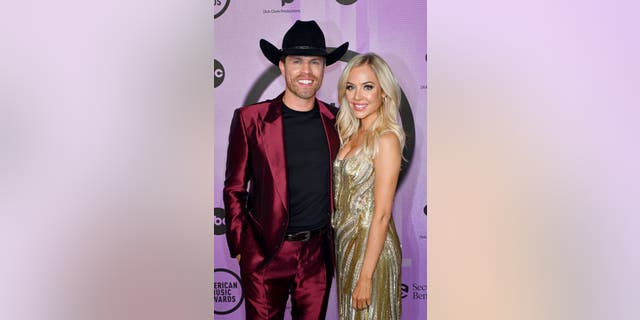 'YELLOWSTONE' SPINOFF '1923' REPORTEDLY COSTS PARAMOUNT $22 MILLION PER EPISODE
"To have a nomination is such a great tip of the hat from the industry. We're so pumped."
Meanwhile, Lynch's comments come on the heels of the Taylor Sheridan show coming to an end after five seasons.
"Yellowstone" will air the second half of its fifth and final season in November before rolling out an unnamed sequel series in December.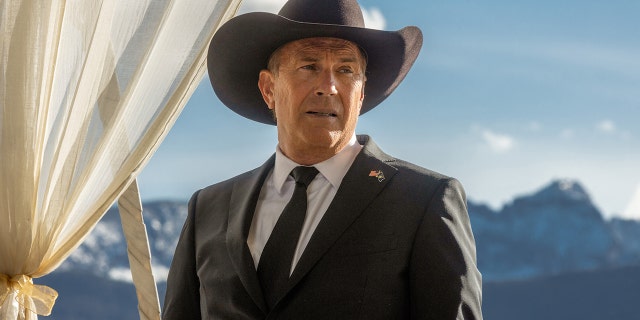 'YELLOWSTONE' FANS BEG KEVIN COSTNER FOR FILMING UPDATE AS HE PROMOTES NEW MOVIE
"'Yellowstone' has been the cornerstone on which we have launched an entire universe of global hits — from '1883' to 'Tulsa King,' and I am confident our 'Yellowstone' sequel will be another big hit, thanks to the brilliant creative mind of Taylor Sheridan and our incredible casts who bring these shows to life," Chris McCarthy, president and CEO of MTV Entertainment Studios, the company that produces the show, said in a statement.
David Glasser, the CEO of 101, another studio that produces the beloved series, said, "The Dutton story continues, picking up where 'Yellowstone' leaves off in another epic tale. We are thrilled to bring this new journey to audiences around the world."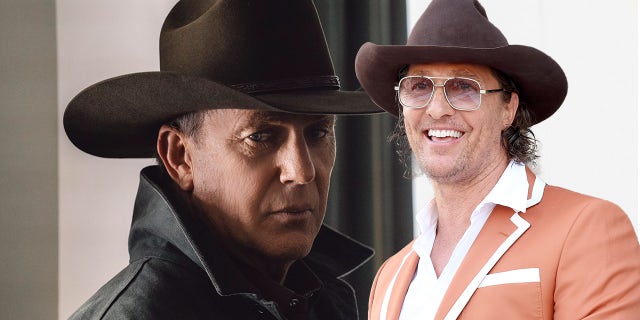 As of now, not much else is known about the new series.
It is widely believed that this will be the spinoff that Matthew McConaughey is set to star in, but there has been no word on what kind of role he will play. No other casting news has been released, though judging from Glasser's statement, it seems like we will be seeing many familiar faces.
Fox News' Emily Trainham contributed to this report.
Read the full article here