The mother of a Cornell University student accused of making threats to murder Jewish students and behead their babies says the incident could have been triggered by his medication.
Patrick Dai, a 21-year-old engineering student was arrested Oct. 31 after allegedly making threatening posts on a message board for campus Greek life.
"Watch out pig jews. jihad is coming. nowhere is safe. your synagogue will become graveyards. your women will be raped and your children will be beheaded. glory to Allah," Dai allegedly wrote on the message board Oct. 28, a criminal complaint states.
Dai allegedly made the posts under several usernames, including "kill jews, "hamas soldier" and "sieg heil."
CORNELL STUDENT ACCUSED OF THREATENING TO BEHEAD JEWISH BABIES TO REMAIN IN JAIL
The Cornell student also allegedly threatened to "shoot up 104 west," a campus dining hall that serves kosher food. Dai also allegedly threatened in another post dated Oct. 29 that he would "bring an assault rifle to campus and shoot all you pig Jews," which he described as "rats" who need to be eliminated.
He was charged with making threats to injure or kill another using interstate communications.
Dai's mother, Bing Liu, said during an interview with The Associated Press that she believes her son's threats, in part, were caused by medication he was taking to treat anxiety and depression.
Liu told the Democrat & Chronicle that Dai's defense lawyers gave her an apology post that the Cornell student allegedly made hours after making the threats.
WHO IS CORNELL STUDENT PATRICK DAI ACCUSED OF VIOLENT THREATS AGAINST JEWS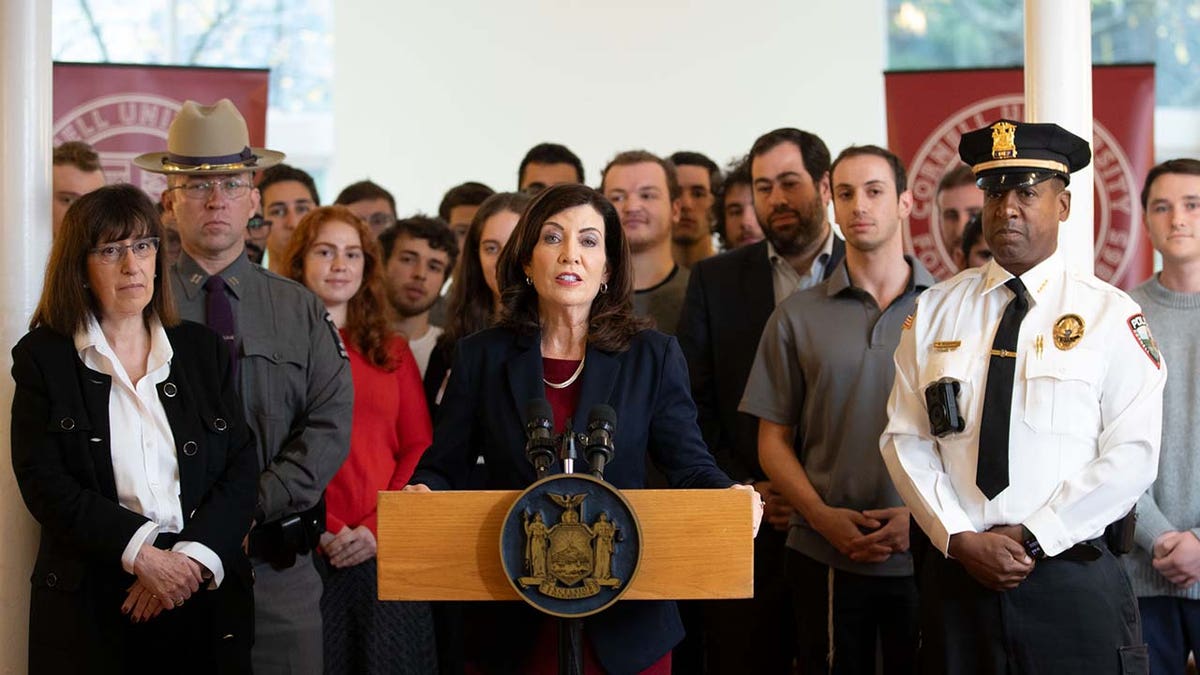 "Apologies," the post reads. "There is no room for divisive statements in person or online. I am sorry."
"A lesser man would try to hide behind a mask and that is exactly what I did. Shameful, calling for violence against people because of a cruel war a thousand miles away. Even more shameful because there is no excuse for the targeting of innocent civilians, much less my classmates," it states.
Liu said that prosecutors and the FBI should have shared Dai's apology with the public.
"The public… should know the whole story," Liu said.
According to his mother, Dai previously took three semesters off college and was prescribed an anti-depressant earlier this year. He complained, however, that the medicine wasn't working.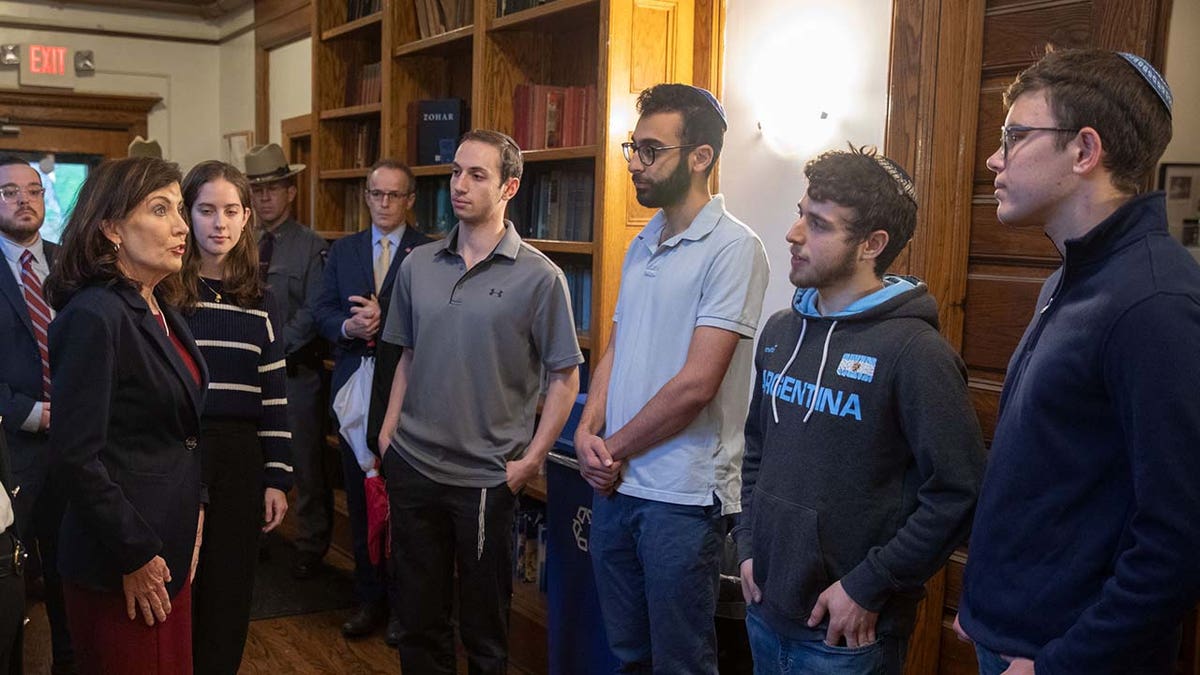 Dai is being held in an upstate New York jail and has a bail hearing Thursday.
The Associated Press and Fox News' Rebecca Rosenberg contributed to this report.
Read the full article here