"The Terminator" star Arnold Schwarzenegger is back and getting personal in a new all-encompassing documentary.
In a trailer for his three-part series "Arnold," the former California governor reflected on his divorce from Maria Shriver after 25 years of marriage.
"I have caused enough pain for my family," Schwarzenegger, 75, remarked. "I'm going to have to live with it the rest of my life."
AFTER SPLIT FROM ARNOLD SCHWARZENEGGER, MARIA SHRIVER CONFESSES SHE VISITED A CONVENT TO SEEK ADVICE
The actor noted, "People will remember my successes, and they will also remember those failures."
"It was very tough…on my marriage, on my relationship with the kids," he continued.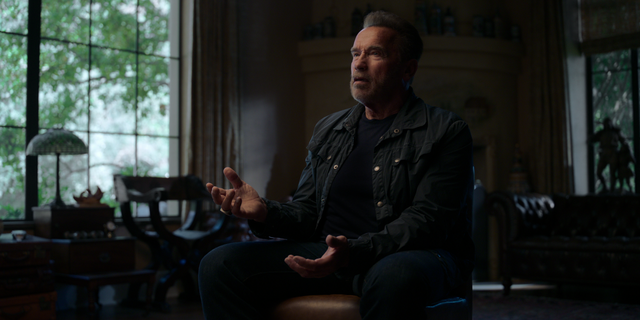 Shriver and Schwarzenegger decided to call it quits in 2011, citing "irreconcilable differences."
The two filed for divorce after Shriver discovered her now ex-husband had secretly fathered a child with the family's housekeeper Mildred Baena in 1996.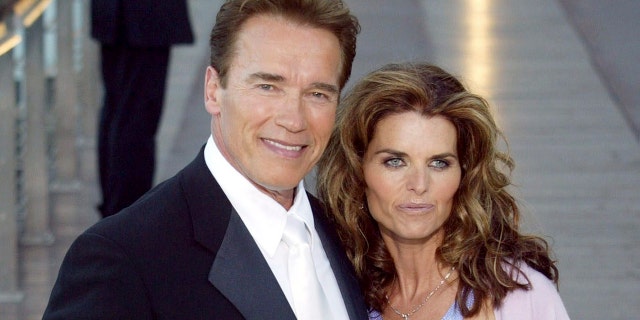 Schwarzenegger and Shriver share sons, Patrick and Christopher, along with their daughters, Christina and Katherine.
APP USERS CLICK HERE TO SEE INSTAGRAM PHOTO
ARNOLD SCHWARZENEGGER AND EX-WIFE MARIA SHRIVER REUNITE FOR THEIR SON PATRICK'S 29TH BIRTHDAY: 'TIME FLIES'
Schwarzenegger also has a fifth child with Baena, named Joseph, who is a fitness fanatic and actor like his father.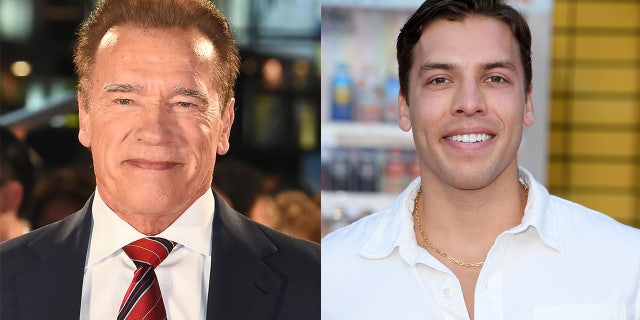 From becoming a body-building athlete to Hollywood actor turned politician, Schwarzenegger candidly spoke about his intense life journey while his family was seemingly falling apart.
Throughout the "Arnold" trailer, Schwarzenegger showcased his fitness journey, being in the Hollywood spotlight and his campaign for becoming the governor of California.
After being injured, Schwarzenegger noted that his athletic days were "over."
"But the only thing that no one can take from you is your mind."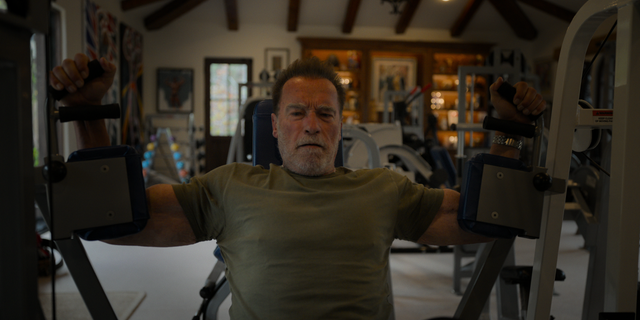 Schwarzenegger's Hollywood career skyrocketed after the release of the wildly popular film "The Terminator," but he confessed he was "looking for another challenge."
"There are problems and problems, but I want to do the things that everyone calls impossible," he said in the Netflix documentary trailer.
ARNOLD SCHWARZENEGGER FILLS IN NEIGHBORHOOD POTHOLE HIMSELF AFTER 'WAITING' FOR THREE WEEKS: 'THIS IS CRAZY'
After Schwarzenegger's infidelity went public, the Hollywood actor confessed he had several affairs with other women.
In his memoir, "Total Recall: My Unbelievably True Life Story," he detailed his double life, revealing he had an affair with another actress while married to Shriver amid their public scandal.
Since their tumultuous divorce, Schwarzenegger and Shriver have reunited on several occasions for family events.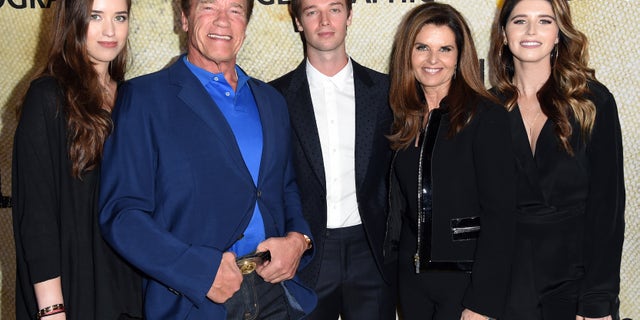 Although he no longer governs California, Schwarzenegger was hailed a hero in April for filling in a pothole in his Brentwood community.
However, his neighborly action sparked controversy as the city claimed he interrupted a scheduled maintenance for a service trench.
"Arnold" is scheduled to premiere on Netflix June 7.


Read the full article here