In today's article, Jeremy Tremp reviews the AXIL GS Extreme 2.0 earpro. Instead of traditional ear muffs, this set of hearing protection uses ear buds to attenuate harmful shooting noise. The GS Extreme 2.0 is electronic ear pro that inserts into the ear canal similar to foam ear plugs. Unlike foam, this unit offers amplification to provide hearing enhancement when on the range. The earbuds are Bluetooth capable allowing wireless pairing with other electronic devices such as your phone. But, do they perform as well as electronic muffs? Tremp gives us the details in his hands-on evaluation.
Hearing protection is not sexy. There I said it. Generally, it's a bummer to have to cover your ears to go shooting. If you don't have electronic hearing protection, it's difficult to hear anything going on around you. If you do have over-the-ear electronic hearing protection, it can feel suffocating after a few hours.
Living in Arizona when the summer temps are as high as 115 degrees, even the best over-the-ear hearing protection can be unpleasant. Your head and ears can get so hot and sweaty it's tough to keep them on for extended periods of time.
[Be sure to read Hearing Protection for Shooting: What Is Best? to learn more about different kinds of ear pro.]
On the other hand, I've tried a few of the in-ear options and I love how they allowed me to shoot longer without getting a headache. but they also had some shortcomings. First off, the battery life was lower than I would like, or the batteries were tiny and hard to replace. Secondly the sound from them left something to be desired, especially on a windy day.
After those experiences, I decided I was stuck with my over-the-ear headphones and just needed to deal with the relative positive and negatives associated with them. Don't get me wrong, I love my standard earpro, but I like the option to have lighter, low-profile ear protection for summertime or when shooting precision rifles.
The Solution?
This all changed one range day when two of my buddies showed up with AXIL GS Extreme 2.0 headphones. At first, I was skeptical because I just didn't think in-ear units could deliver, but they kept telling me I needed to give them a shot. A couple weeks later, I decided to pull the trigger and grab a set of them.
Upon trying them out, the first thing I appreciated was that they were attached to each other. This ensured that I wouldn't lose one, and it also allowed the headphones to house a larger internal battery for extended run time.
The second thing that caught my attention was the well-thought-out array of foam in-ear sizes that come with the headphones. This ensures you find a size that gives you a snug and comfortable fit, which ultimately helps protect your hearing. The Sportfit Ear Hooks ensure the headphones stay on and keep them firmly in place while moving around. I appreciated the flexible nature of the hooks; you can conform them to your ears giving you a comfortable and tight fit.
The AXIL GS Extreme 2.0 claims a 25-hour battery life when in hearing enhancement/protection mode. The headphones are also Bluetooth-enabled so you can jam out or take calls while on the range. Bear in mind that when this mode is active you are limited to eight hours of run time, which to be fair is still quite impressive. The headphones also have a 120-hour standby time.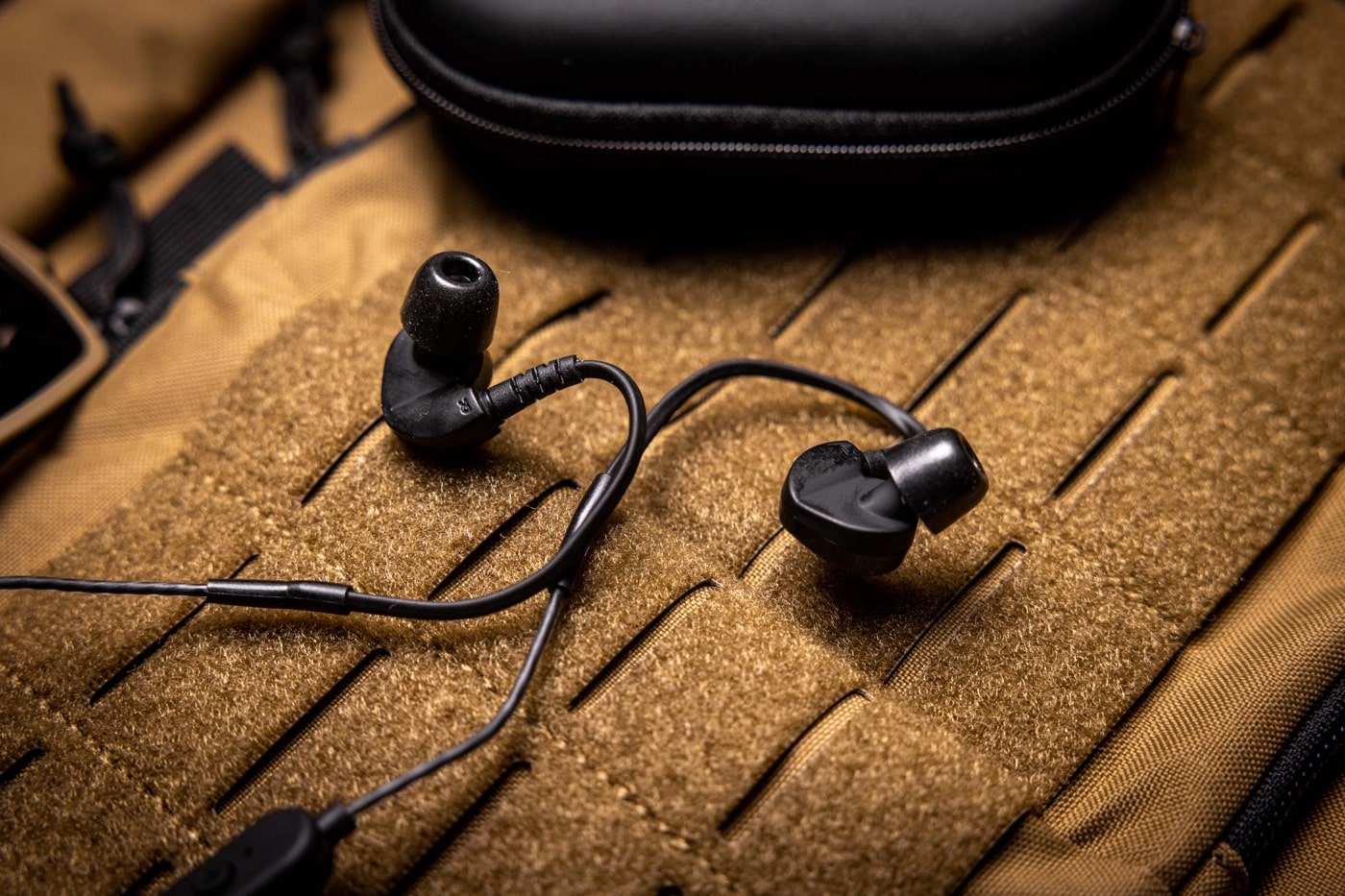 For charging the unit, you simply plug in a USB C cord directly to the headphones. I think I prefer this over a charging box that the headphones live inside. It keeps them compact, and I don't have to worry about keeping track of the headphones as well as the charging box.
For hearing protection, the GS Extreme 2.0 can compress audio at 85DB or louder. With the foam inserts, the headphones reduce outside noises by 29DBs SNR. This level of noise reduction is on par with industry-standard levels across the board, which makes shooting a pleasant experience. Being able to hear your friends or instructor while also protecting your hearing is a huge advantage on the range.
Hands-On
After unboxing and reading the directions, I was able to find the perfect size in-ear foam attachments for me. I got these for the range, but I find myself seeing more daily uses for them as well. Wearing the headphones around the office for the day was actually quite comfortable, and at one point I forgot that I was wearing them. Being able to listen to music while also hearing co-workers is quite nice with good sound quality.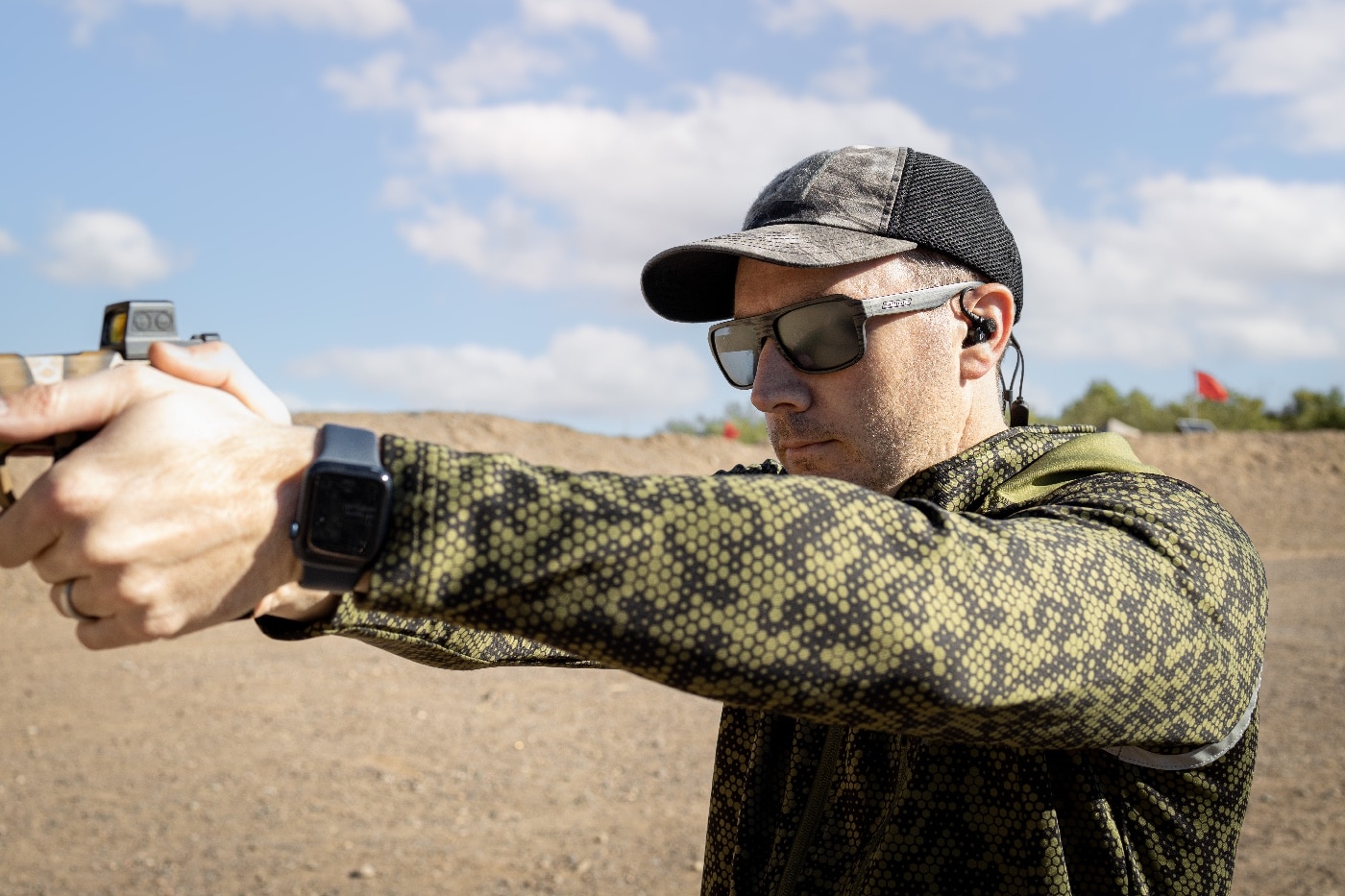 On the range, the GS Extreme 2.0 was lightweight and unobtrusive. Gone was the hot, sweaty, pounding in my ears from over-the-ear headphones. The clarity was great, and the compression was smooth. Jamming out to some of my favorite tunes while shooting was a new experience and it made some of the more mundane drills a bit more exciting. Plus, the Bluetooth earbuds cut out wind noise better than foam plugs do.
So far, the only slight negative I had was hearing my own voice. If I turned the sensitivity up to hear more at the range, my voice was distorted when speaking. If I turned them down to keep my voice quiet, it was harder to hear others speaking. Ultimately, it wasn't a deal breaker and they still performed to my standards on the range.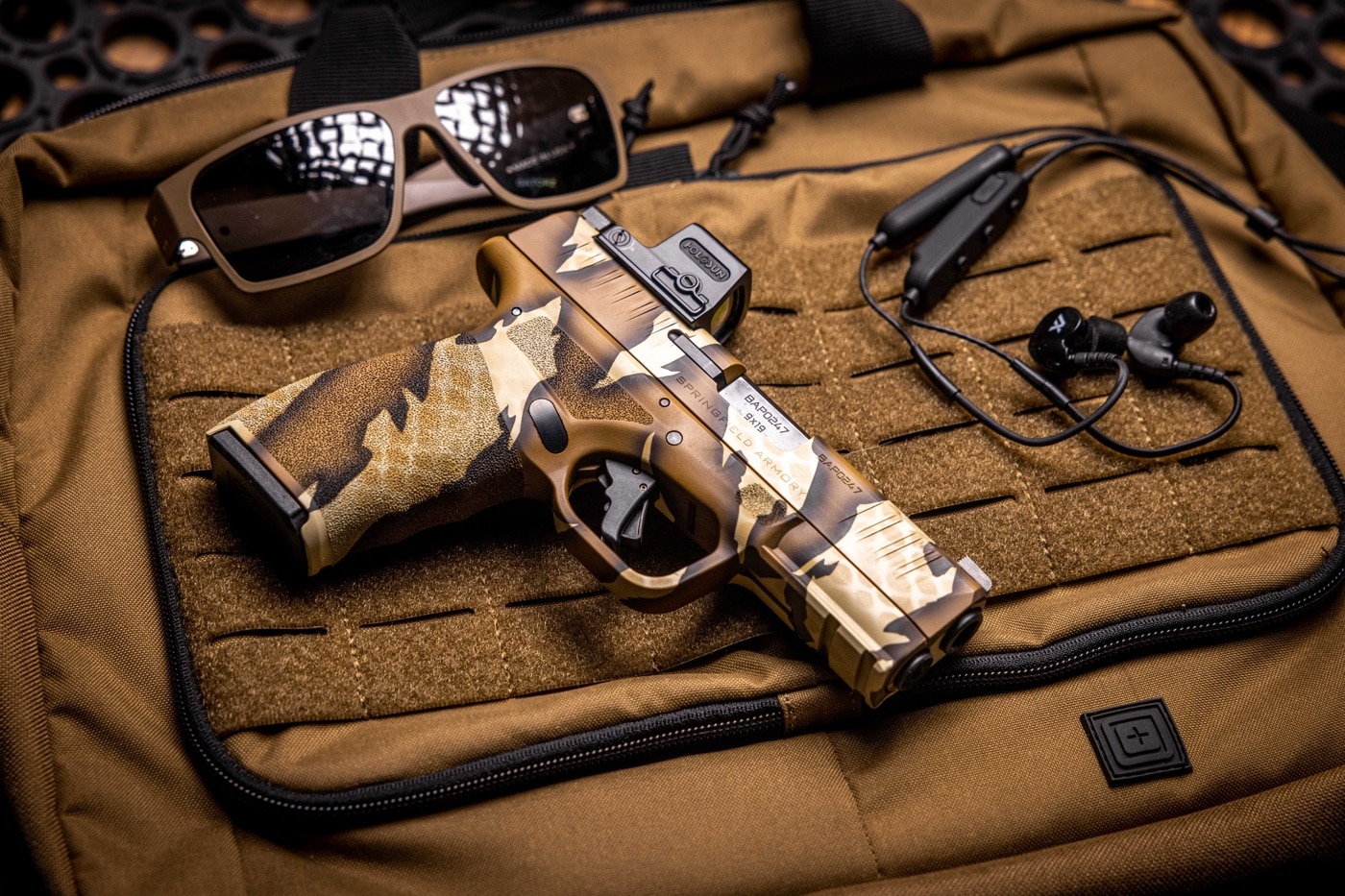 I appreciated the small adjustment cord that lets you tighten the wires up against your neck so that they are not flopping around as you move.
Final Thoughts on the AXIL GS Extreme 2.0
I am looking forward to spending more time wearing the GS Extreme 2.0 on the range, especially during precision rifle courses or matches. When getting my tight cheekweld on a precision rifle, I need to have in-ear protection. Otherwise, the muffs tend to get bumped off my ears while firing. The GS Extreme headphones should be a perfect solution for my various needs on the range.
One last small but essential addition the engineers thought to add was the little fuzzy windscreens on the microphone. My biggest gripe with in-ear protection is that when the wind blows, they are generally useless. The AXIL GS Extreme solved this problem easily, and it makes a world of difference in the usability of the product.
If you are looking for a solid option for some great range or everyday noise-canceling headphones, give the AXIL GS Extreme 2.0 ear protection a try. They are compact, easy to use and offer a lot of bang for your buck. 
Editor's Note: Please be sure to check out The Armory Life Forum, where you can comment about our daily articles, as well as just talk guns and gear. Click the "Go To Forum Thread" link below to jump in and discuss this article and much more!
Join the Discussion
Featured in this article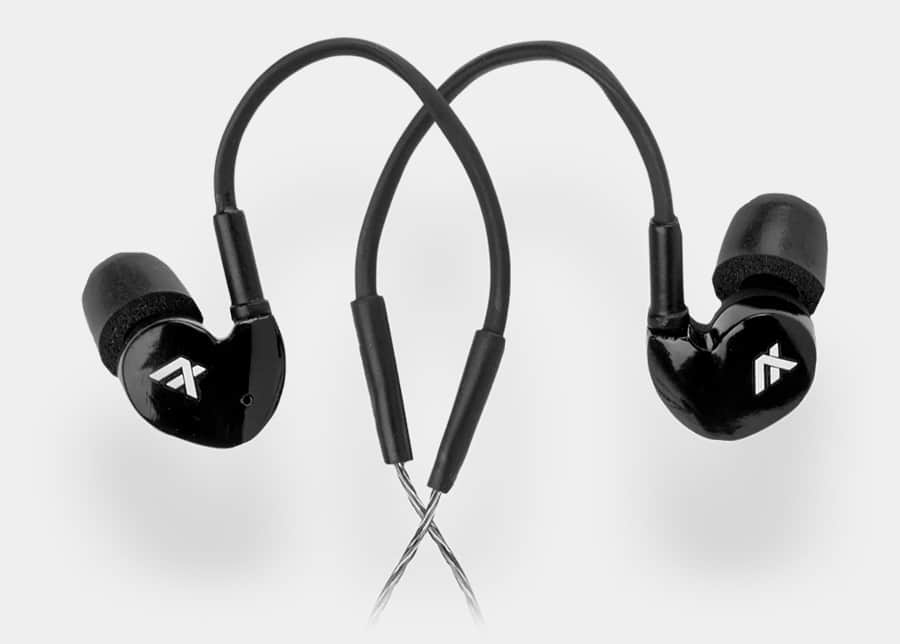 AXIL
GS Extreme 2.0
Read the full article here